Pathologic takes to Kickstarter for remake of cult classic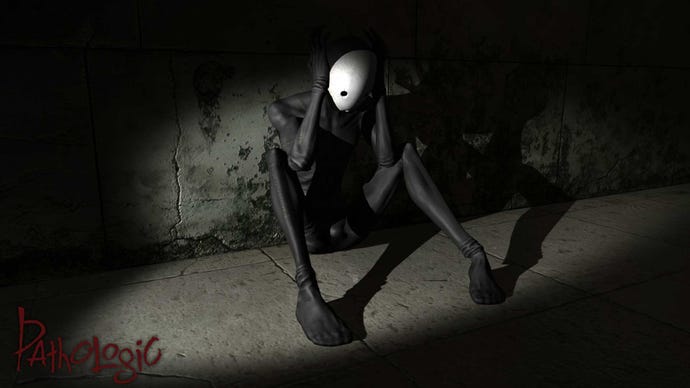 Pathologic is incredible and the fact that it's being remade for a potentially wider audience makes me giggle with glee. Let's talk open world plague doctoring.
Pathologic was the product of Ice-Pick Lodge Studios, a Russian indie with a reputation for making more than slightly off-beat games. (See: all the other things they've ever done, including Knock-Knock and The Void).
Released in 2005, it is the very definition of a cult classic: those that love it rave about it non-stop, but it's one of those things many people have never heard of, let alone ever played. Personally, I wonder if maybe it's just a bit too high concept, like much of Ice-Pick Lodge's work, to ever be - comfortable enough for mainstream appeal.
But who cares? The point is, it's coming back, bigger and better than ever. Ice-Pick Lodge has launched a Kickstarter seeking $250,000 to remake Pathologic for Linux, Mac, PC, PS4 and Xbox One.
A story-driven, first-person open world game, Pathologic is probably best described as a survival horror, although it's pretty difficult to nail down. One of the coolest things about is that you can't really "win" as such - you can't save everyone, and you can't defeat the plague ravaging the town.
Players are free to decide how they tackle the plague, within the loose constraints of three very different perspectives: a doctor, a surgeon of sorts and a mysterious healer. In addition to these three doctors, a military commander and an inquisitor are on site, willing to take extreme actions to stop the spread of the plague. Hard choices, the ever ticking clock and the demands of survival add up to a tense atmosphere. Ice-Pick Lodge is very proud of the density of its setting, and expects a full playthrough of all three storylines will take about 72 hours.
As for why it's being remade, Ice-Pick Lodge says that while the 2005 release - it's first project - was "novel and inetresting", "the implementation turned out to be mediocre, to say the least" and had "numerous flaws".
"Turned out learning by trial and error is charming, but leads to cutting lots of features and details out. The game was clunky, it looked outdated even back then, and the translation was atrocious," the developer said.
The remake is designed to leave the atmosphere, setting, core design ideals, storyline, characters and setting unchanged, while introducing new quests and plots (and cutting a few filler quests), improving the graphics, balancing gameplay, providing better AI, making the disease's progress more realistic, and providing a much better localisation.
This isn't Ice-Pick Lodge's first go-round with crowdfunding, and it has a roadmap in place to make the game even if its Kickstarter doesn't succeed. Regarding its previous crowdfunding effort, Knock Knock, the developer has promised to provide more updates and transparency this time.
Take a good look at the screenshots and artwork in the gallery below. If you'd like to know more about Pathologic, the acknowledged master class is a three part series on Rock, Paper, Shotgun. In the interests of disclosure, I backed this project.