Pachter: Kinect and Move to hit 8 million in 2010, over 20 million in 2011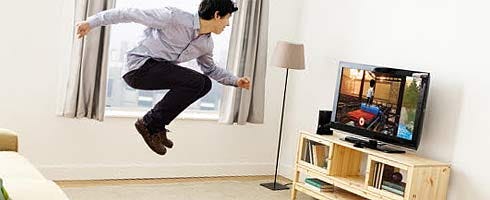 Welcome to the future. It involves waving your arms at your television.
Wedbush Morgan analyst Michael Pachter's predicted that combined Kinect and Move sales will be in the region of 20-25 million by the end of the next calendar year, but has warned that the introduction of the new hardware will impact software numbers.
"Given recent guidance from Microsoft, it is likely that the two peripherals will have an installed base of 8 million by year-end, and depending upon pricing, we could see an installed base that approaches 20–25 million by year-end 2011," he said in a note last night.
"These 20–25 million households are likely to buy 2–3 games apiece, resulting in software sales of 40–75 million units and publisher revenues of $1.6–3 billion next year. These sales are not all incremental; clearly, consumers who buy Kinect or Move are console owners, and presumably, they would have bought other games had they not purchased the peripherals.
"We think that the incremental contribution from the two devices will be around $500–800 million in 2011, or around 2.5–4 percent of industry sales next year."
Microsoft and Sony are currently having a little wank-off about sales numbers for Kinect and Move, with the former saying it had sold 2.5 million units in 25 days.
Sony responded by saying it had sold 4.1 million Move units, but then later revised "sold" to "shipped".
A month after Move's September launch, Sony claimed it had sold 1.5 million units in Europe and 1 million in North America.
Microsoft said Kinect had sold 1 million units in its first ten days at retail; the camera launched worldwide in November.