SCEE expects "very, very strong" holiday sales in Europe, Move shifts 1.5M units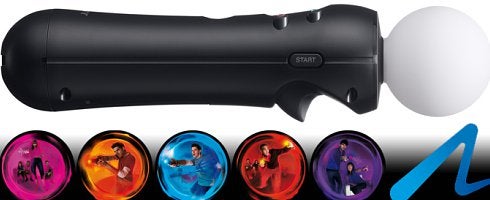 SCEE's Andrew House has said Sony's expecting "very, very strong" holiday sales in Europe this season.
Speaking with Bloomberg, House said the company expects to "exceed its current sales estimate of 15 million PS3 consoles moved this fiscal year" thanks to a strong demand in it's 99 European territories. So far, the console has moved over 38 million units lifetime as of October 13.
"Sales have been significantly up year-on-year in a market that has been overall slightly down," said House.
House also said Move showed "very significant sales in the first month since launch, somewhere in the region of 1.5 million units for the new controller across just Europe".
"The initial sales response has been so far in excess of our initial plan that we'll probably be looking at accelerating production," said House. "We have lots of confidence in our ability to hit our profitability target this year, but currency movements present significant challenges."
Still, 1.5 million Moves "moved" since last month? Not bad at all, Sony.
The NPDs are to be released tonight, and while the marketing research firm will no longer be publicly handing out hardware figures; hopefully Sony and the rest will oblige us so we'll know just how well things are going in the US.