Overwatch Year of the Rooster event kicks off next week, brings Lunar New Year skins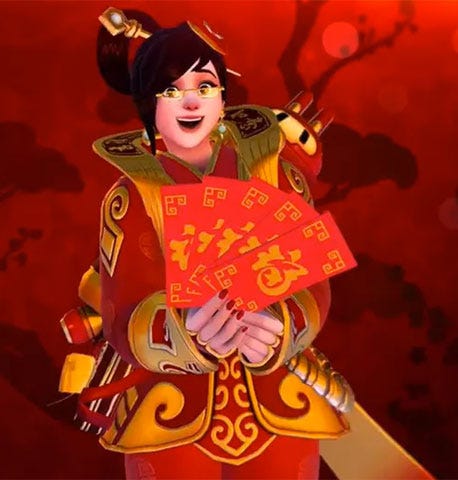 Overwatch won't make you wait: the new seasonal event drops before the end of the month.
? Good luck and great fortune await! ? pic.twitter.com/Az6XkHScV5

— Overwatch (@PlayOverwatch) January 19, 2017
Overwatch fans have been asked to save the date for the shooter's next season event, Year of the Rooster.
The event kicks off on January 24 and, given the timing and the Asian themes in teases released so far, looks to bring celebration of Lunar New Year to Overwatch.
We don't have any details of what the event will involve yet, but it does seem to include new skins. Most Blizzard channels have shown off a new skin for Mei, but Blizzard Korea highlighted local hero D.Va. Check both out in the tweet videos above and below.
여러분♡ 새해 복 많이 받으세요! pic.twitter.com/vNEptK1SNb

— 오버워치 (@OverwatchKR) January 19, 2017
Overwatch: Year of the Rooster kicks off January 24. It's the latest in a series which has so far celebrated the Rio Olympics, Halloween and Christmas. Blizzard has said no Valentine's Day or Easter events are coming.
Heroes of the Storm is also celebrating Lunar New Year, which is an enormous global festival of much wider reach than the old Hallmark holiday roster, and World of Warcraft hosts a Lunar festival every year. League of Legends and Dota 2 regularly celebrate Lunar New Year.