Overwatch is getting Olympics-themed skins, sprays, voice lines, more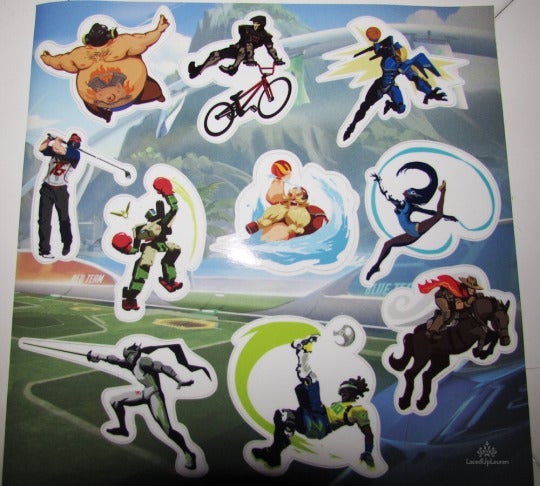 Overwatch is about to get new, limited-time loot boxes that drop Summer Games items.
Blizzard has been sending out Overwatch packages to YouTubers and Twitch streamers. These goody bags come with posters and other items that show the game's various heroes competing in the Olympics.
Twitch streamer Laced up Lauren got one today, but since this tweet was sent, a listing for the new skins popped up on the PlayStation Store. NeoGAF took a picture of the details off-screen, confirming it exists.
This is all part of Overwatch inaugural Summer Games, and the various Olympics-themed bits can only be found in special Summer Games loot boxes. These are available for a limited time and include four items, but only one of which is guaranteed to be a Summer Games item.
These can be skins, sprays, highlight intros, voice lines, victory poses, player icons, or emotes. There are 90 of them in total, and they're only found within these special loot boxes.
Like regular loot boxes, if you get duplicates from these chests, you will receive some credits. Unfortunately, you can't spend those credits on Summer Games items, as they're not purchasable. Arekkz breaks this down for you in the video above.
Also like normal loot boxes, you'll be earning the Summer Games boxes by playing, or you can buy them for real money. They're going to be available until Monday, August 22 at 11:59pm PT, 2:59am ET, 6:59am GMT (August 23).
It's not clear at this stage if every character will be getting skins, though it's more likely Zarya, Lucio, and Tracer will be the only ones getting a new look