Obey Me Lesson Answers | The Right Dialogue Choices to boost your Intimacy Level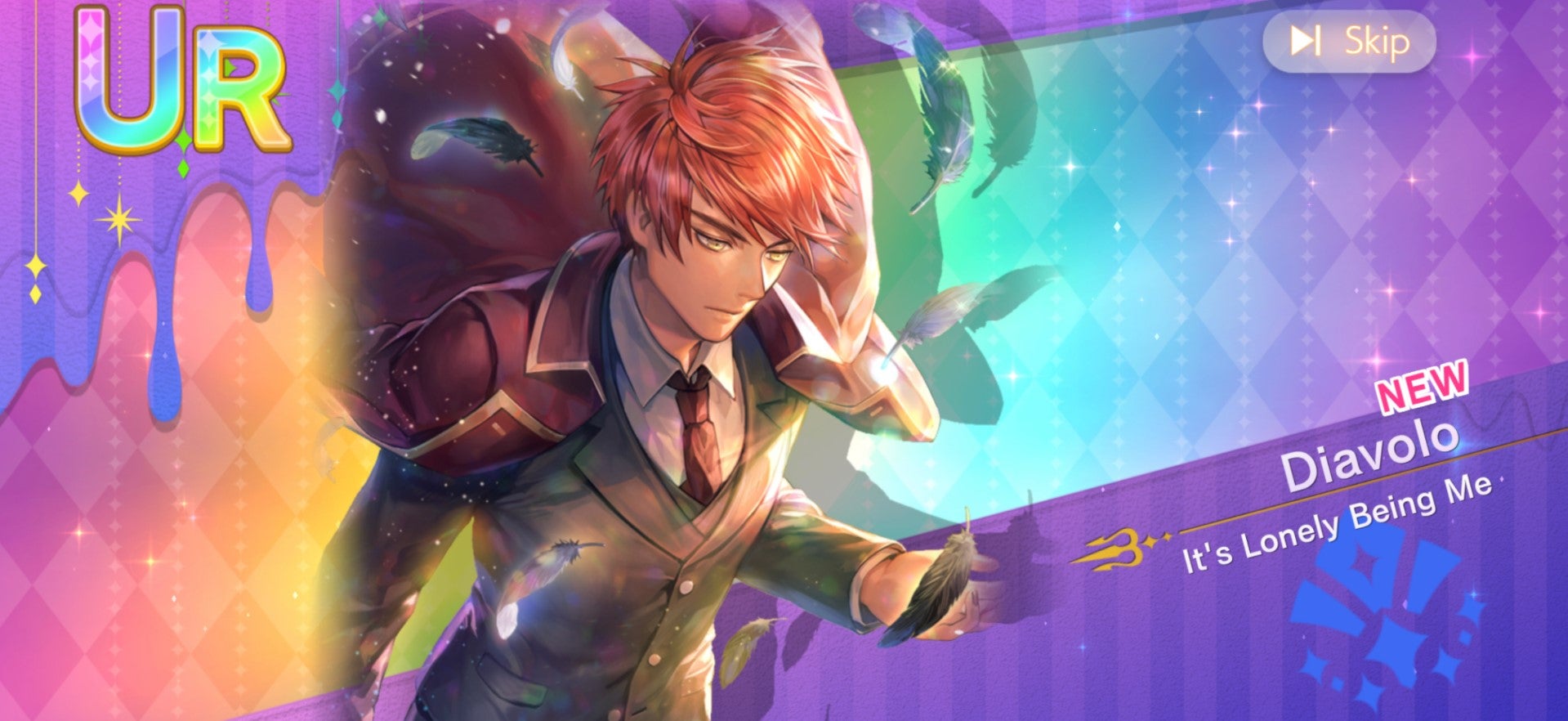 Visual novels are all about choices. So when you're developing your relationships with the seven handsome demon brothers, along with the other students and characters at the Royal Academy of Diavolo, you're going to want the right answers to the many dialogue options in Obey Me.
At periodic points throughout the story of Obey Me, you have to make a decision between different dialogue boxes. Here your answers affect your Intimacy level with different personalities, unlocking new stories in Devilgram and more content throughout the game as you raise your affinity with each character.
While the best way to raise your Intimacy level with a particular character is by interacting with them as a surprise guest, that not only requires you to have one of their powerful cards to use in your team, but also grind through dance battles.
When the visual novel aspect of the game is really what we're all here for, you'd be best to maximise your time with Obey Me by giving the "right" answers.
Although it's fun to make the right choice with Obey Me's answers the first time, you can actually replay each story chapter multiple times without penalty. Even if you gave the "wrong" answer on your first go, you can still re-run through the conversation and get the intimacy bonus for the answer.
We'll only list the answers in Obey Me that have an affect on your intimacy level with a particular character. If it's not on the list, then you're free to pick whatever you like.
As well as the important decisions, we'll also list the answers to quizzes and other such questions which are fun to know, but don't actually affect anything.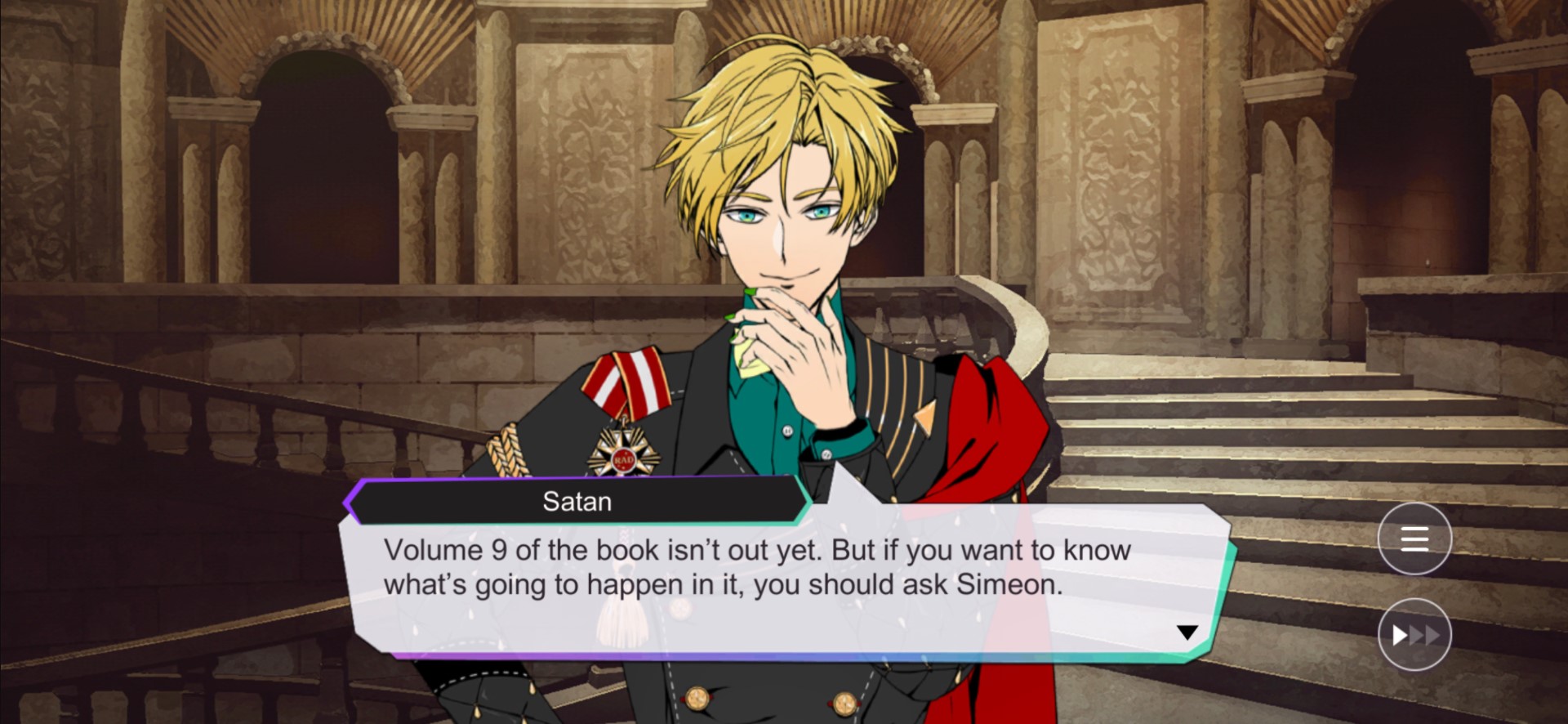 Obey Me Answers
There are currently 45 lessons to play through in Obey Me, each with only a couple of really worthwhile choices that affect your Intimacy level. As we play through more of the game, we'll add more lessons.
We'll list each lesson separately, and then divide up each sublevel in a table.
Obey Me Lesson 1 Answers
| Obey Me Answers - Lesson 1 | | |
| --- | --- | --- |
| Found in Lesson: | Character Intimacy Raised: | Dialogue Choice: |
| 10 | Mammon | Defend Mammon |
| 13 | Leviathan | "...Screw all the normies!..." |
Obey Me Lesson 2 Answers
| Obey Me Answers - Lesson 2 | | |
| --- | --- | --- |
| Found in Lesson: | Character Intimacy Raised: | Dialogue Choice: |
| 4 | Lucifer | "I'd like to know more about Mammon" |
| 6 | Beel | "I was hungry" |
| 12 | Mammon | "Would you please call me by my name" |
| 15 | Lucifer | "No" |
Obey Me Lesson 3 Answers
| Obey Me Answers - Lesson 3 | | |
| --- | --- | --- |
| Found in Lesson: | Character Intimacy Raised: | Dialogue Choice: |
| 14 | Satan | "Why are you offering up free advice..." |
| 20 | Asmo | "Himself" |
Obey Me DSL Quiz
While your answers in this section don't affect Intimacy, if you want to "win" the DSL quiz in Obey Me's Lesson 3, then pick the following dialogue options:
The seven lords are all brothers, and each has a specific name that people know them by. In birth order, name the oldest, second-oldest, and third-oldest lords. Answer: Corruption, then Fools, then Shadow
This Sixth lord is the Lord of Flies. What does he love to eat more than anything else? Answer: A cursed goat tartare sandwich with cheese
This is regarding the fifth brother, the Lord of Lechery. Who does he love more than anyone else? Answer: Himself
Obey Me Lesson 4 Answers
| Obey Me Answers - Lesson 4 | | |
| --- | --- | --- |
| Found in Lesson: | Character Intimacy Raised: | Dialogue Choice: |
| 1 | Mammon | "Mammon, help" |
| 6 | Leviathan | "Let's be friends" |
| 17 | Beel | "You're the one at fault, Mammon" |
| 15 (Hard) | Leviathan | "I'm in!" |
Obey Me Lesson 5 Answers
| Obey Me Answers - Lesson 5 | | |
| --- | --- | --- |
| Found in Lesson: | Character Intimacy Raised: | Dialogue Choice: |
| 2 | Beel | "Exactly" |
| 10 | Belphegor | "I'm doing this for Beelzebub" |
| 14 | Mammon | "Are you worried..." |
| 17 | Lucifer | "Woof" |
Obey Me Lesson 6 Answers
| Obey Me Answers - Lesson 6 | | |
| --- | --- | --- |
| Found in Lesson: | Character Intimacy Raised: | Dialogue Choice: |
| 6 | Beel | "Were you hurt?" |
| 12 | Beel/Levi/Mammon | Any based on your choice |
| 15 | Satan | "Because I'm an exchange student" |
| 19 | Asmo | "Asmodeus" |
| 6A (Unlocked at end of chapter) | Beel | "I know I can..." |
| 17 (Hard) | Beel | "Enough!" |
Obey Me Lesson 7 Answers
| Obey Me Answers - Lesson 7 | | |
| --- | --- | --- |
| Found in Lesson: | Character Intimacy Raised: | Dialogue Choice: |
| 14 | Asmo | "What happened to Asmodeus" |
| 17 | Levi | Violence isn't the answer |
Obey Me Lesson 8 Answers
| Obey Me Answers - Lesson 8 | | |
| --- | --- | --- |
| Found in Lesson: | Character Intimacy Raised: | Dialogue Choice: |
| 6 | Lucifer | "I'd like to see the art in each room" |
| 10 | Mammon | Take Mammon's hand |
| 16 | Asmodeus | "Of course I'm happy" |
Obey Me Lesson 9 Answers
| Obey Me Answers - Lesson 9 | | |
| --- | --- | --- |
| Found in Lesson: | Character Intimacy Raised: | Dialogue Choice: |
| 4 | Satan | Try to calm Satan down |
| 7 | Satan | "Yes" |
| 14 | Lucifer | "You should talk things over" |
| 20 | Mammon | "Fine" |
Obey Me Lesson 10 Answers
| Obey Me Answers - Lesson 10 | | |
| --- | --- | --- |
| Found in Lesson: | Character Intimacy Raised: | Dialogue Choice: |
| 1 | Leviathan | "Of course" |
| 10 | Mammon/Satan/Levi/Lucifer | Boost for all |
| 15 | Satan | Tell Satan to wait |
Obey Me Lesson 11 Answers
| Obey Me Answers - Lesson 11 | | |
| --- | --- | --- |
| Found in Lesson: | Character Intimacy Raised: | Dialogue Choice: |
| 4 | Lucifer | "Something's fishy..." |
| 17 | Lucifer | "We're doing it to lift the curse..." |
| 20 | Satan | "Noah" |
Obey Me Lesson 12 Answers
| Obey Me Answers - Lesson 12 | | |
| --- | --- | --- |
| Found in Lesson: | Character Intimacy Raised: | Dialogue Choice: |
| 10 | Satan | "That's terrifying..." |
| 13 | Lucifer | "Thanks, I'd appreciate that" |
| 20 | Pick your character | Character name, or "Someone not here" gives you Belphie |
Obey Me Lesson 13 Answers
| Obey Me Answers - Lesson 13 | | |
| --- | --- | --- |
| Found in Lesson: | Character Intimacy Raised: | Dialogue Choice: |
| 4 | Beelzebub | "You're welcome, Beel" |
| 7 | Belphegor | "I have a feeling..." |
| 12 | Beelzebub | "I don't mind" |
Obey Me Lesson 14 Answers
| Obey Me Answers - Lesson 14 | | |
| --- | --- | --- |
| Found in Lesson: | Character Intimacy Raised: | Dialogue Choice: |
| 10 | Mammon | "Here goes nothing" |
| 15 | Lucifer | "Hug him tightly" |
| 17 | Beelzebub | "I know how you feel..." |
Obey Me Lesson 15 Answers
| Obey Me Answers - Lesson 15 | | |
| --- | --- | --- |
| Found in Lesson: | Character Intimacy Raised: | Dialogue Choice: |
| 2 | Mammon | "I agree" |
| 7 | Belphegor | "Do you regret it?" |
| 14 | Mammon | "How can you be so dense?" |
| 20 | Satan | "I had nothing to do with it..." |
Obey Me Lesson 16 Answers
| Obey Me Answers - Lesson 16 | | |
| --- | --- | --- |
| Found in Lesson: | Character Intimacy Raised: | Dialogue Choice: |
| 4 | Leviathan | "Go look for Belphie" |
| 6 | Belphegor | "Bingo" |
| 17 | Belphegor | "So you had to find out this way..." |
Obey Me Lesson 17 Answers
| Obey Me Answers - Lesson 17 | | |
| --- | --- | --- |
| Found in Lesson: | Character Intimacy Raised: | Dialogue Choice: |
| 2 | Belphegor | First say: "I'll go with Belphie", then "I'll wait for you" to get the boost |
| 10 | Mammon | The table that wanted the whole roast havoc devil is: "Table 8", and Table 2 wants the "shadow goose meat" |
| 14 | Belphegor/Leviathan | Encourage Belphie for him, or defend Levi to boost him |
| 17 | Belphegor/ Satan | When Belphie asks who Satan is rooting for, say: "Cheer him on..." for a boost to Belphie. Or say, "Cheer for me", then "Thanks..." for a boost to Satan. |
| Later in 17 | Belphegor | When Belphegor asks if you know something he doesn't, say: "How badly would you like to know", then "Yes, I'll tell you". |
| 20 | Satan | "Sorry" |
Obey Me Lesson 18 Answers
| Obey Me Answers - Lesson 18 | | |
| --- | --- | --- |
| Found in Lesson: | Character Intimacy Raised: | Dialogue Choice: |
| 4 | Belphegor/Asmodeus | Say "...mature..." for Belphie, "cute and girly" for Asmo |
| 6 | Mammon | "I won't let you down" |
| 10 | Beelzebub | "What you're doing is rude..." |
| 12 | Lucifer | "I'm glad too" |
| 19 | Belphegor | "Take his hand" |
| Sidepath C | Belphegor | "Aren't you going to ask me?" |
| 17 (Hard) | Belphegor | The right sequence is: "Caracalla", "63 BC", then "Four Years" |
Obey Me Lesson 19 Answers
| Obey Me Answers - Lesson 19 | | |
| --- | --- | --- |
| Found in Lesson: | Character Intimacy Raised: | Dialogue Choice: |
| 2 | Asmodeus | Say "...mature..." for Belphie, "cute and girly" for Asmo |
| 4 | Lucifer/Mammon | "Don't you want to spend time with me..." for Lucifer, "Let's go this way..." for Mammon |
| 7 | Leviathan | Got to Levi's room and then ask: "Want to do some gaming?" |
| 12 | Asmodeus | "Sounds great" |
| 20 | Satan | "Love" |
Obey Me Lesson 20 Answers
| Obey Me Answers - Lesson 21 | | |
| --- | --- | --- |
| Found in Lesson: | Character Intimacy Raised: | Dialogue Choice: |
| 1 | Mammon x 2 | During Mammon's phone call, you can say "I'm so glad you called" and "I wish I could see you..." for bonuses |
| 4 | Satan | "Because....Gravity" |
| 6 | Belphegor | "Human world food" |
| 14 | Satan | "Kiss me" |
| 20 | Beel | "There's some on my lips..." |
Obey Me Lesson 21 Answers
| Obey Me Answers - Lesson 21 | | |
| --- | --- | --- |
| Found in Lesson: | Character Intimacy Raised: | Dialogue Choice: |
| 1 | Mammon x 2 | During Mammon's phone call, you can say "I'm so glad you called" and "I wish I could see you..." for bonuses |
| 4 | Satan | "Because....Gravity" |
| 6 | Belphegor | "Human world food" |
| 14 | Satan | "Kiss me" |
| 20 | Beel | "There's some on my lips..." |
Obey Me Lesson 22 Answers
| Obey Me Answers - Lesson 22 | | |
| --- | --- | --- |
| Found in Lesson: | Character Intimacy Raised: | Dialogue Choice: |
| Various | Multiple characters | You can get boosts with various characters throughout this lesson by telling them that you love them or kissing them |
Obey Me Lesson 23 Answers
| Obey Me Answers - Lesson 23 | | |
| --- | --- | --- |
| Found in Lesson: | Character Intimacy Raised: | Dialogue Choice: |
| 5 | Lucifer | "I can't wait..." |
| 10 | Lucifer | "That sounds fun..." |
| 12 | Beelzebub | "I'll help too" |
| 16 | Asmodeus | "Asmo's bathroom" |
| 19 | Belphegor | "How about I go ahead..." |
Obey Me Lesson 24 Answers
| Obey Me Answers - Lesson 24 | | |
| --- | --- | --- |
| Found in Lesson: | Character Intimacy Raised: | Dialogue Choice: |
| 3 | Leviathan | "You can't eat that..." |
Obey Me Lesson 25 Answers
| Obey Me Answers - Lesson 25 | | |
| --- | --- | --- |
| Found in Lesson: | Character Intimacy Raised: | Dialogue Choice: |
| 7 | Mammon | "It's a date now..." |
| 19 | Mammon | "Kiss" |