Nintendo offers specs for DSi XL with nice marketing video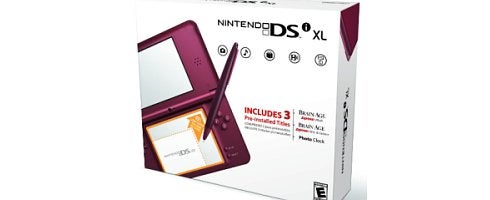 Nintendo has released a marketing video for DSi XL, showing off the size of it along with the stylus, and how the handheld looks a lot like the other DSi, only a bit fatter.
Launching on March 28 for $189.99, the screens are 93 percent larger than DS Lite with a wider viewing angle and comes in both burgundy (wine), black and bronze.
The handheld also comes pre-loaded with Brain Age Express: Arts & Letters, Brain Age Express: Math and Photo Clock, as well as two free applications: the Nintendo DSi Browser and Flipnote Studio.
At launch, two games will be made available separate from the system: America's Test Kitchen: Let's Get Cooking and WarioWare: D.I.Y.
Check out the video over on Joystiq.
You can also get caught up on almost everything that happened during Nintendo's Media Summit today,thanks to our lovely roundup.