This Minecraft: Story Mode trailer introduces you to the The Order of the Stone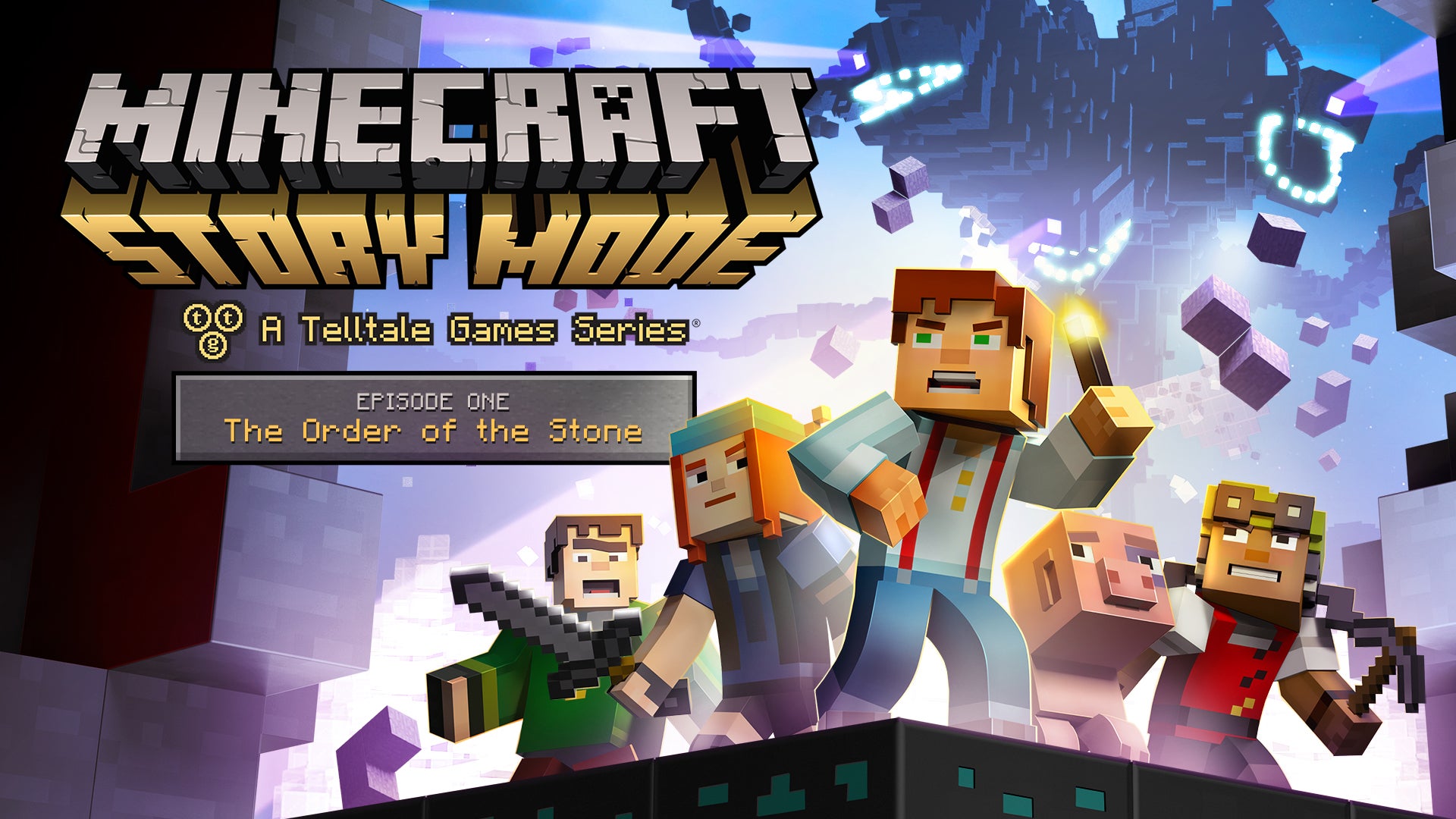 Telltale Games has released a new trailer for Minecraft: Story Mode - Episode One: The Order of the Stone along with additional cast details.
You already knew that the following actors were providing their voices in the game, but now we know their roles: Dave Fennoy playes Gabriel the Warrior, Corey Feldman is Magnus the Griefer, Grey Griffin stars as Ellegaard the Redstone Engineer, and John Hodgman is Soren the Architect.
In Minecraft: Story Mode, playing as either a male or female hero named Jesse, players will travel through the Overworld, Nether, to the End, and beyond. Jesse and a group of friends revere The Order of the Stone which consists of Warrior, Redstone Engineer, Griefer, and Architect- slayers of the Ender Dragon.
While at EnderCon in hopes of meeting Gabriel the Warrior, Jesse and his or her friends discover something dreadful is afoot. So they set out to find The Order of the Stone to save the world from the terror which has been unleashed.
Episode 1: The Order of the Stone is the first of five episodes in the season, and will premiere digitally worldwide on October 13 on PC and Mac from the Telltale Online Store, Steam, and other digital distribution services.
It will arrive the same day on PSN for PlayStation 3 and PS4, and through XBL on Xbox 360 and Xbox One. iOS and Android users can download it on October 15.
The series will also be coming to Wii U and PlayStation Vita. For those who prefer a physical version, it will arrive at retail on October 27 in North America and in Europe on October 30 on PlayStation and Xbox platforms.
A physical version will also be released for PC Europe.
Each retail copy features Episode 1 and a Season Pass, allowing users to download new episode when available.