Mass Effect 3 confirmed for 360, PC and PS3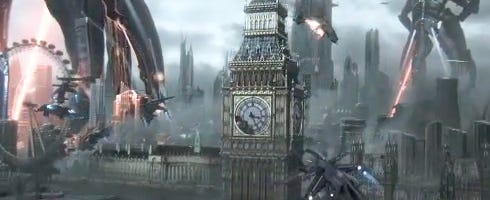 Mass Effect 3 will release on PS3, 360 and PC next year, EA exec Patrick Buechner has confirmed on Twitter.
Here's the tweet:
"Mass Effect 3 is coming to Xbox 360, PC and..... PS3!"
No platforms were announced during its reveal at the VGAs last night, but the game was listed on the EA Store for PS3, 360 and PC when it accidentally appeared on Friday evening.
Buechner was the first to hint of an impending BioWare announcement at last night's event last month.
Get the debut trailer here.
Mass Effect 3 releases next holiday season.