LEGO Marvel Avengers Cheats, Character Unlock Codes, and Stud Unlocks
There's a bunch of characters, vehicles and cheats to unlock in LEGO Marvel Avengers. Here are all the LEGO Avengers cheats and codes you'll need.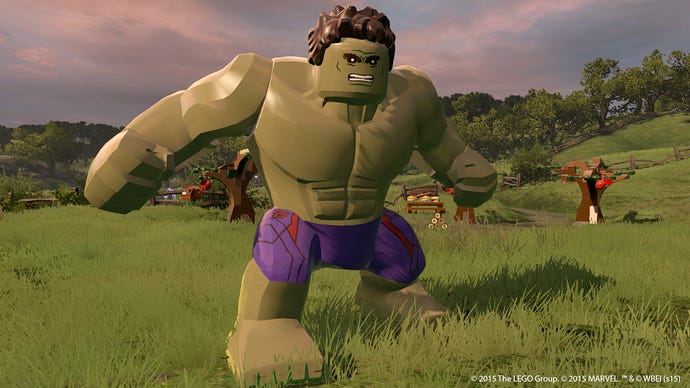 If you're after Lego Marvel Avengers cheats, you've come to the right place. Marvel Avengers focuses on the titular crime-fighting superteam, leading players through a number of iconic locations from a handful of Phase Two Marvel movies. It's your usual LEGO brick-busting affair, with most of your time spent smashing up the environment and collecting studs. As is also tradition with a LEGO game, LEGO Marvel Avengers allows you to use cheats to spice up your game time. You'll need to know what they are first, however, so we've been busy putting together this LEGO Marvel Avengers Cheats Guide. We'll list all known LEGO Marvel Avengers Cheats so you can unlock all the LEGO Avengers characters, and also take a look at the various stud unlocks.
If you find any cheats that we've missed in this guide, be sure to leave them down in the comments below. For some other LEGO cheats, we've got LEGO Marvel Superheroes 2 Cheats, LEGO Marvel Superheroes Cheats, and LEGO DC Villains Cheats.
LEGO Avengers Cheats, Codes and Stud Unlocks
Cheats are a great way to make any LEGO game even better. Cheats can be used to unlock everything from characters to vehicles and bonuses. Let's take a look at the LEGO Marvel Avengers cheats, how to use the cheat codes, and what other unlocks the game has to offer.
LEGO Avengers Cheat Codes - Character Unlock Codes
Our first set of cheat codes we're going to take a look at are LEGO Marvel Avengers Character Unlock Cheats. Enter these to get your hands on the characters listed below.
A-Bomb - 2K8QCG
Amadeus Cho - 3ZDB2W
Bengal -8HG9HC
Butter Ball - MJNFAJ
Chase - 93NNGB
Cottonmouth - BTS8M6
Count Nefaria - ZNCK2S
Diamondback - UNECSY
Fast Build [Red Block] - 5MZ73E
Finesse WU9YBF
Firebird RABVV7
Mantis - M562MB
Minikit Detector [Red Block] - JYJAFX
Quasar - N4YANB
Quinjet (Mini) [Vehicle] - 9KFJ7A
Silver Centurion (mark 33) - 4AKZ4G
Skaar - MFUPE7
Speed - K66TQP
Striker - XP9QX9
Swordsman - R9CWTF
Thunderstrike - JWRGP4
Tigra - D4RREH
Veil - A7BRT4
How to Enter Cheats in LEGO Marvel Avengers
Much like in other LEGO games, there are a couple of different ways you can enter cheats in LEGO Marvel Avengers. The first is to head to the Cheats terminal in the hub world. This will allow you to take a look at the cheats available, and input codes. The easier way to enter cheats in the Extras menu. You can do this at any time in the game.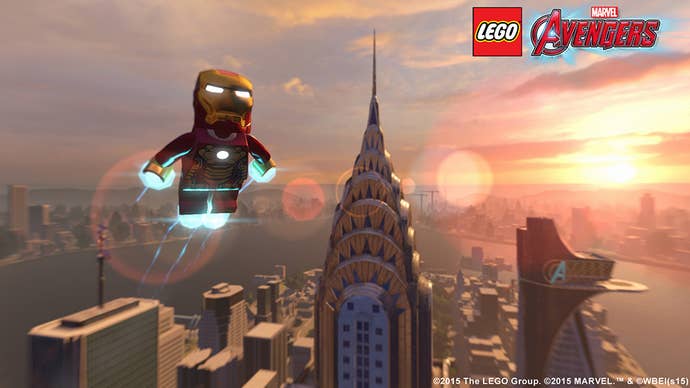 LEGO Avengers Stud Unlock Cheats
Finally, we have the LEGO Marvel Avengers Stud Unlocks. As LEGO games go though, there really aren't many Stud Unlocks to speak of. Still, the ones that are included are well worth checking out. We've listed the LEGO Marvel Avengers Stud Unlocks below:
Minikit Detector - Code: JYJAFX
Fast Build - Code: 5MZ73E
That's all we have for LEGO Marvel Avengers Cheats and Codes. We'll be sure to update this page as we discover any more cheats.