Kane & Lynch 2 features a down-and-dead mechanic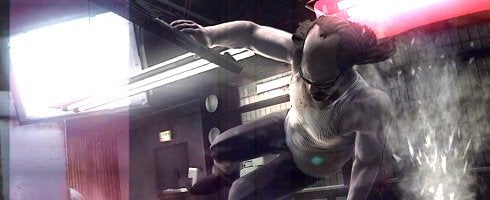 Karsten Lund, director for Kane & Lynch 2: Dog Days, explained the title's new down-and-dead mechanic to VG247 in an interview published today. You'll be going down but not out, from the sound of it.
"While you're in combat, instead of having this one-shot kill situations that are really annoying, you get a second chance," Lund told us. "Going down-not-dead when you get that bullet impact, you get a choice.
"The camera will turn to the guy who downed you, and you'll get a chance at shooting him, or you'll need to crawl into cover and get back up [and] cawl away from the whole thing and move around on the ground.
"The down-and-dead feature really latches onto the whole cover mechanic, and gives it a new dynamic feel. You not only stay in cover, you have to crawl into cover to get back up, to use cover in a different way. We have a lot of breakable cover, so you have to figure out which should be taken and which shouldn't be taken."
As far as tactical elements go, in the sequel you won't have the option to command your troops again, as the developers went for a more "intense in-your-face shooter experience than tactical" experience.
Upon release, the game will feature online co-op, and, like the original, online multiplayer.
It's expected to be released during the second part of the year.
There's also some new screens through here.