Injustice 2 launch trailer is your last call to join the fight against Brainiac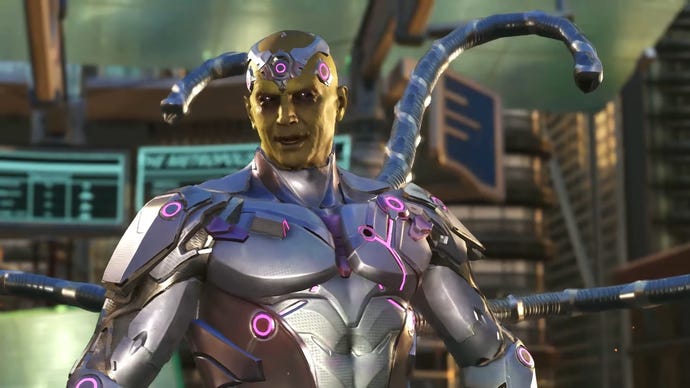 We're hours away from the launch of Injustice 2, let's celebrate by watching this short and punchy launch trailer.
Warner Bros. and NetherRealm have added one more trailer to their barrage of Injustice 2 videos. Today's trailer celebrates the impending launch.
The trailer features Brainiac, the main villain of the piece, unleashing his minions. It's all footage we've seen before in the five parts series called Shattered Alliances. Unlikely allies will come together to defeat Brainiac, and it all sounds very exciting.
In other Injustice 2 news, the game's first, post-launch characters have been revealed. Fighter Pack 1 brings Red Hood, Starfire and Sub-Zero to the game.
Injustice 2 is out May 16 in the US, May 19 in the UK on PS4, and Xbox One.