How a Bungie Veteran is Tackling the Problems Facing Next-Gen Gaming With a Brand New Studio
Former Bungie CEO founds a studio that builds more studios.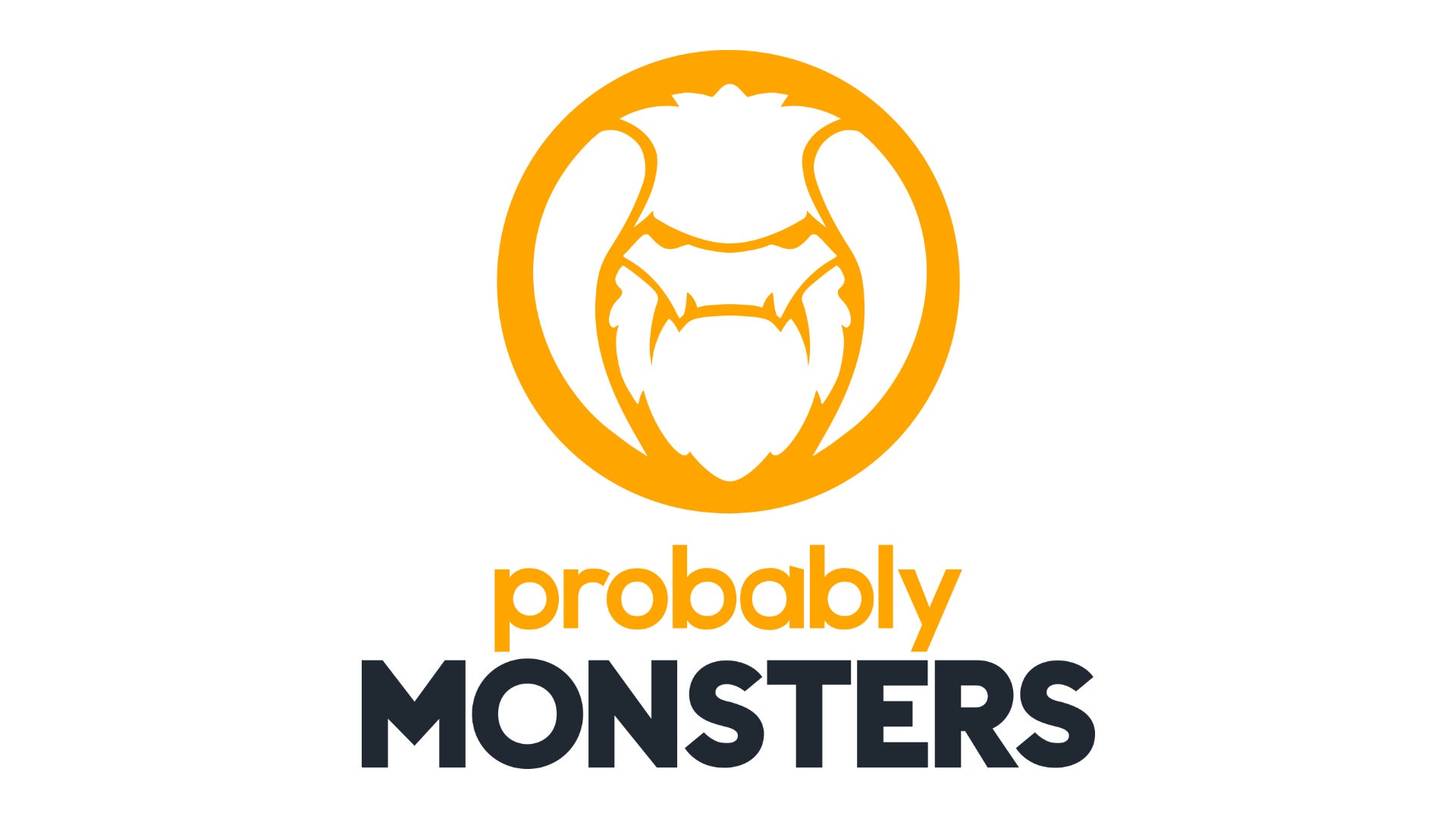 This article first appeared on USgamer, a partner publication of VG247. Some content, such as this article, has been migrated to VG247 for posterity after USgamer's closure - but it has not been edited or further vetted by the VG247 team.
Harold Ryan knows something about developing games and the companies behind them. Ryan has been a part of the industry for over 20 years, starting at Microsoft working at studios with studios like FASA Studios and Ensemble Studios. In 2000, he began his time at Bungie, starting in QA and ultimately leading the studio as CEO, with credits including Halo, Halo 2, Halo 3, and Destiny. In 2016, Ryan stepped away from Bungie to try something different, a new studio called ProbablyMonsters. Today, after three years of operation, ProbablyMonsters is stepping into the sunlight.
ProbablyMonsters isn't directly developing games though. Instead, it's a studio that develops other studios. Think of it as the game industry's version of the Big Brothers Big Sisters mentoring program. Ryan and the rest of the leadership team at ProbablyMonsters is there to bring talent together and leverage their experience to create independent studios.
"It really is the result of me stepping back and looking at all the things I should've learned or wanted to learn from the last 20 years in games. And also looking out at the industry and I honestly believe that we need more triple-A studios that are building next generation games for future audiences," Ryan tells USgamer in an interview. "I believe that the people making those games need or deserve to be a part of building studios where they feel a positive culture. Something they can really live as a career. ProbablyMonsters is really a result of pulling all that together and pushing my passion for people and teams.
"My real focus is in finding strong game directors, strong studio leadership, and strong individual contributors inside of those studios. Bringing them together to help them grow. In this capacity, I'm really taking the time to be available as a mentor and to give them a really stable place to work as they grow."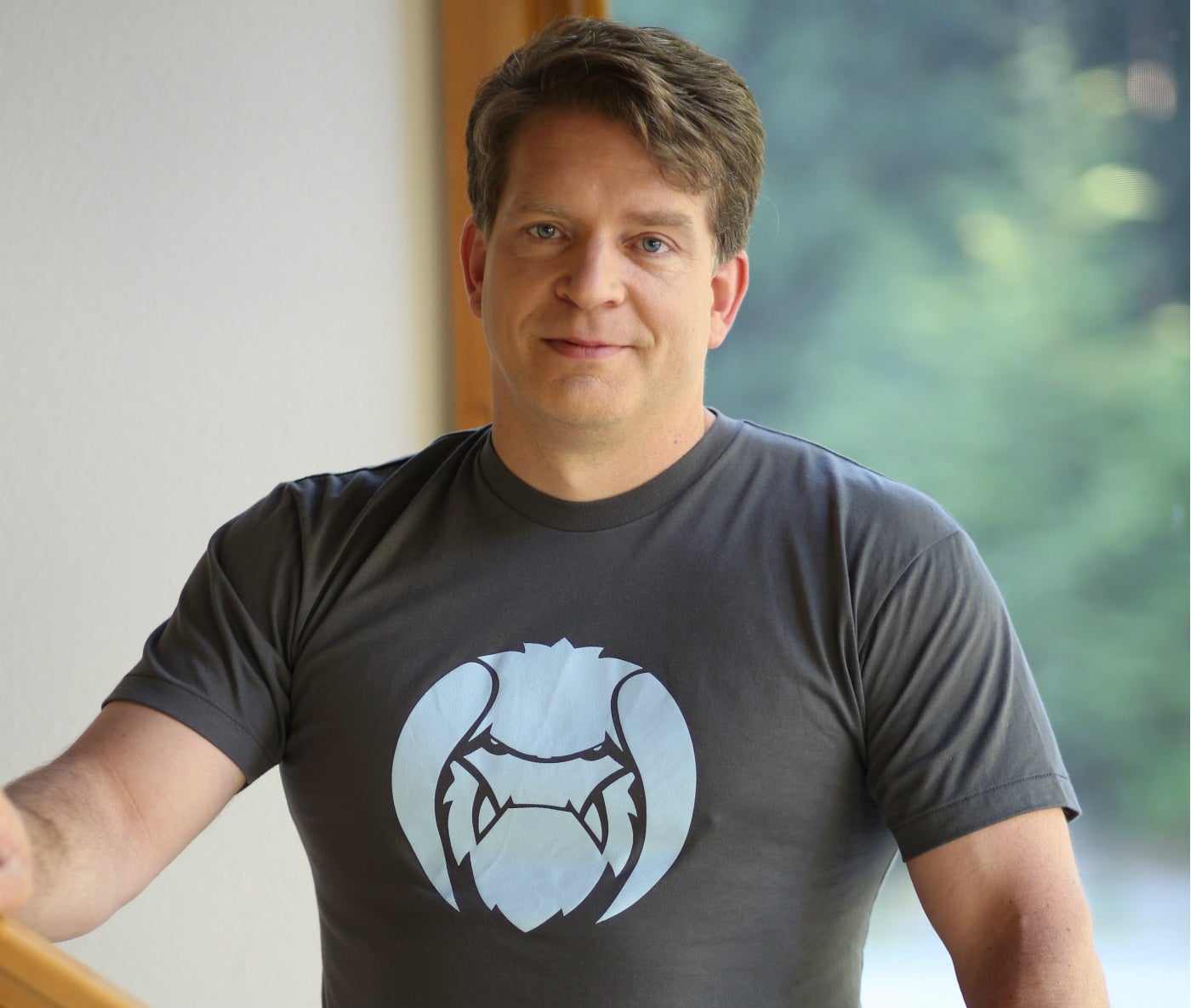 Providing The Foundation
Over its three years of operation, ProbablyMonsters has already created two studios drawing on talent from Bungie: Cauldron Studios and Firewalk Studios. Cauldron has former Bungie art director and Sony Interactive Entertainment lead character artist Dave Matthews leading the team, with Destiny: House of Wolves and Taken King story lead CJ Cowan as game director. Former Destiny Business Unit general manager Tony Hsu is taking the lead on Firewalk, with former Bungie creative director Ryan Ellis stepping in as game director. Both studios are focused on building their titles, aimed at the triple-A market and already signed with publishers.
For Cauldron Studios and Firewalk Studios, ProbablyMonsters is there to help the studios handle matters outside of the creative process. "What it really means for the people on the team is there's not some other entity that's going to tell the studio leads what to do or what their culture is," says Ryan. "ProbablyMonsters is taking care of the [General and Administrative] aspects for them. It gives them the ability to have honest and real conversations with their team as they grow and evolve. It also means that the studios, as we help them grow and identify the right partners for them in the industry, they can go to the right partner for their project and team. They're free to design their subculture and grow into their own as a team."
In the transition from the seventh generation of the PlayStation 3 and Xbox 360, to the current generation of consoles, a number of independent studios were acquired, shuttered, or both. For Ryan, ProbablyMonsters is about building out that side of the industry again for the next generation.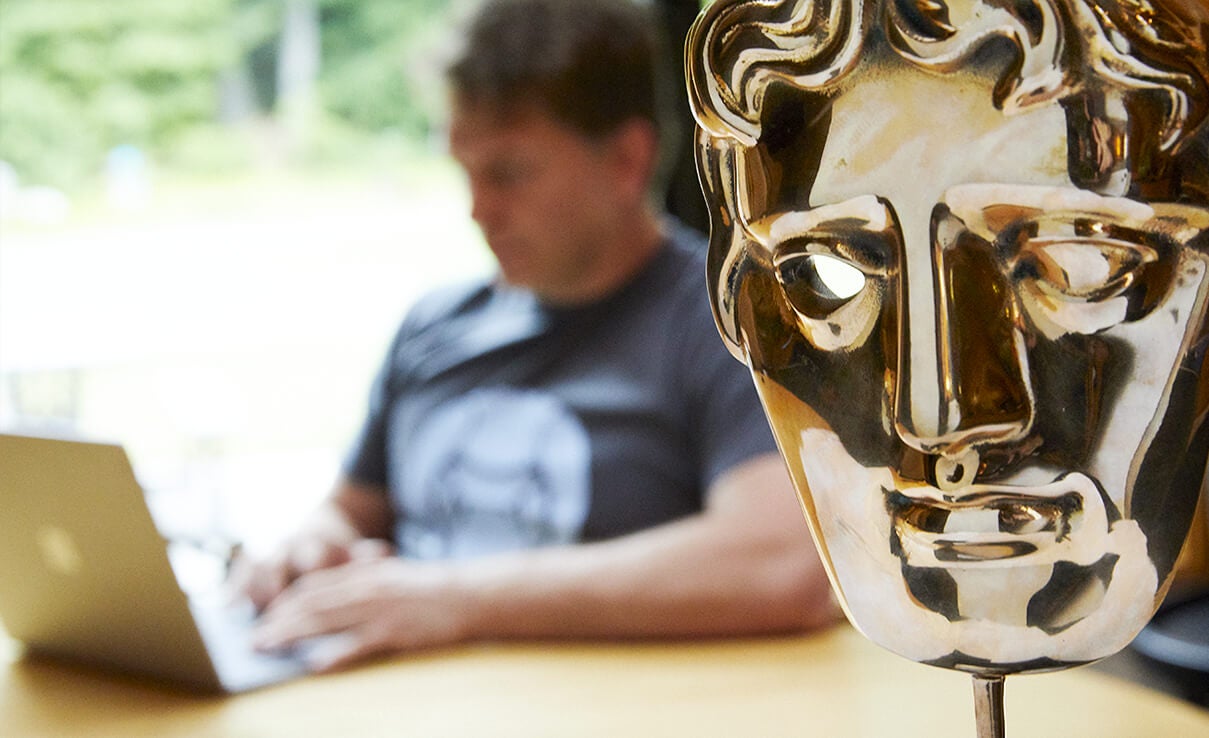 "You look at the cycle of independent triple-A games studios, there was a real climb in independent studios for a while. Now when you look around the industry, you can count the number of them without too many fingers and toes. Independent studios really help drive strong cultures and certainly have a great opportunity to drive real innovation in player experience," says Ryan.
What does "next generation" really mean to ProbablyMonsters though? For many, it just refers to the ongoing march of console technology in the PlayStation 5 and Xbox Project Scarlett. But much like streaming became a part of home consoles in this generation, the next generation of consoles will also likely change how games played and shared. Ryan wants to build studios that are ready for the transition, that have "a focus of building toward the future consumer."
While Cauldron Studios and Firewalk Studios are aimed at triple-A development, that's not the only focus for ProbablyMonsters. Ryan says his team is open to other spaces like mobile, virtual reality, or smaller indie development. "The first two studios being triple-A is really about giving us a stable, long-term baseline for the business. Certainly the triple-A game space is where I and my leadership teams have a lot of experience and repeated success in. Two triple-A studios gives us business stability for facilities and benefits, and all the things that go with the non-creative aspects of having game development be a career for everyone we bring onboard," he explains.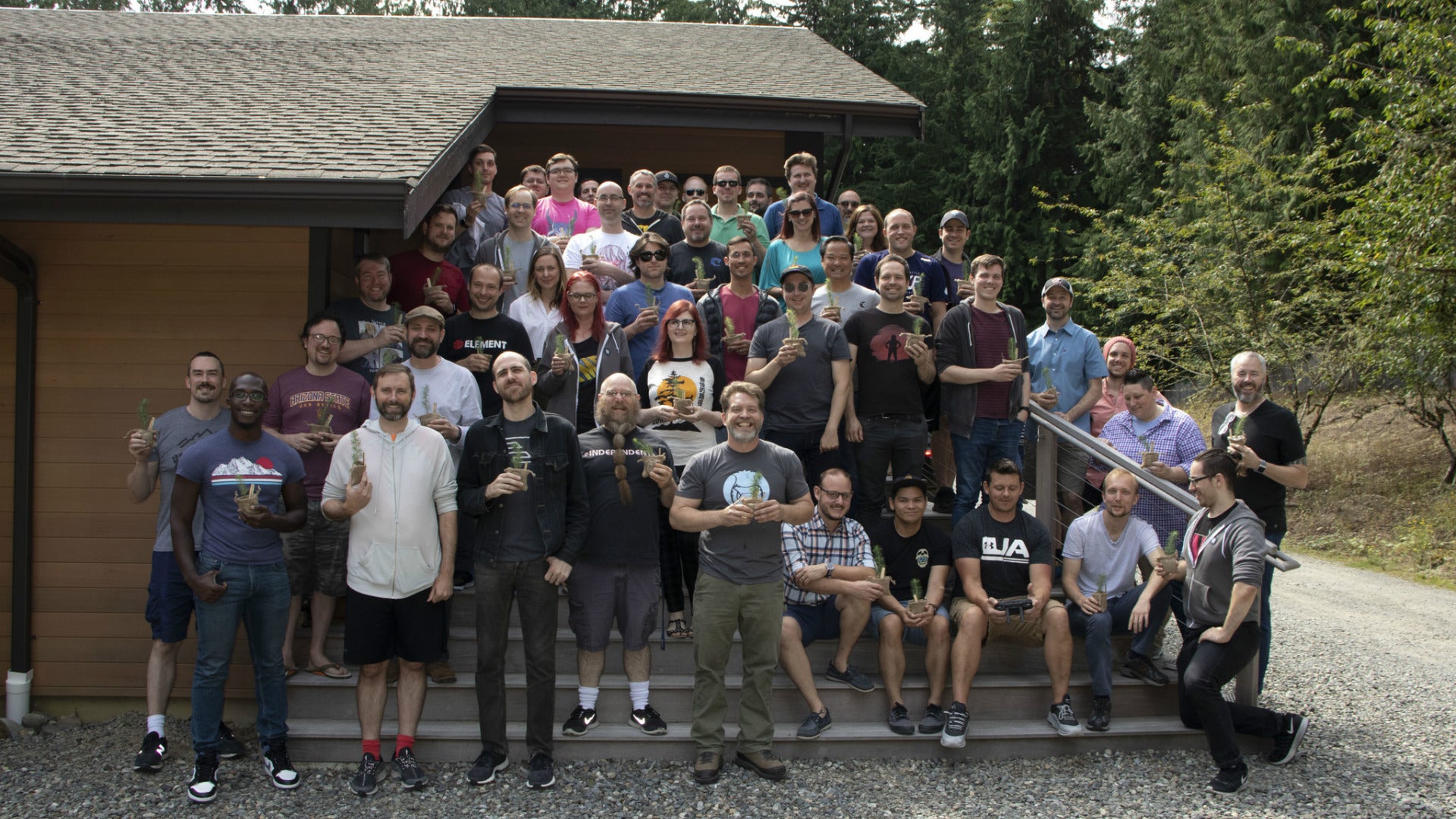 Building The Culture
Right now, the ProbablyMonsters team works out of studio space in the Seattle-adjacent Issaquah, Washington. Cauldron and Firewalk share the same space, with "about 25 full-time employees" each. Ryan says both teams are actively interviewing and he expects them to grow to around 100 people each. "I believe the sweet spot for a team is somewhere between 60 and 100 people, if they're going to build a triple-A game," he adds. "Around 100 people is really a sweet spot for being able to get a lot done as a team, but also being able to build real personal relationships with everybody that you're working with in your studio."
That doesn't mean that every ProbablyMonsters studio will work out of the same office, though the next one might. "I think very likely the third studio will be either in the same office or still in the Seattle area as we build up and train our leadership teams and get better at taking on that challenge," he tells me, while noting that ProbablyMonsters is looking to expand its footprint globally. Ryan says that the studio is already engaged with global development partners.
Ryan is also very focused on building a proper culture at each studio. The word "culture" comes up multiple times during our interview, and it's a sticking point for him. He's looking to build studios where developers can be creatively fulfilled, without game development taking over their lives.
"You want to first as a company prioritize people's lives and then make sure that your business case is a valid business case, while they still have great lives," Ryan says. "Be proactive about managing people and understanding the impact of time and stress. Really helping people to maintain a healthy balance. Be a part of leading them towards something that's healthier."

This means trying to steer a studio away from crunch, which is a cultural issue in addition to a logistical one. Developers can feel a subtle pressure from those around them to work longer hours, even as doing so causes productivity to suffer.
"Crunch is really an important piece of the conversation as it related to game development, and as it relates to all jobs," Ryan explains. "When you talk about crunch for people, it's really important first to acknowledge that for some people, five minutes after 5 o'clock is crunch for them. For other people, crunch for them is at 120 hours a week. The important piece about addressing crunch first starts with the business plan and the stability of the company overall."
He tells the story of an animation director at one of the studios who recently had a newborn child. The director was worried about taking proper parental leave, especially as the studio is developing a game. Ryan says he stressed that leave is a normal and expected part of having a career.
"This is part of us setting you up for success. It's an expectation that it's something you deserve, not something to feel guilty about. Beyond parental leave, people taking time off or people working normal hours; those things are all part of reinforcing the culture and teaching people that the job is meant to be a job. They're meant to have a life."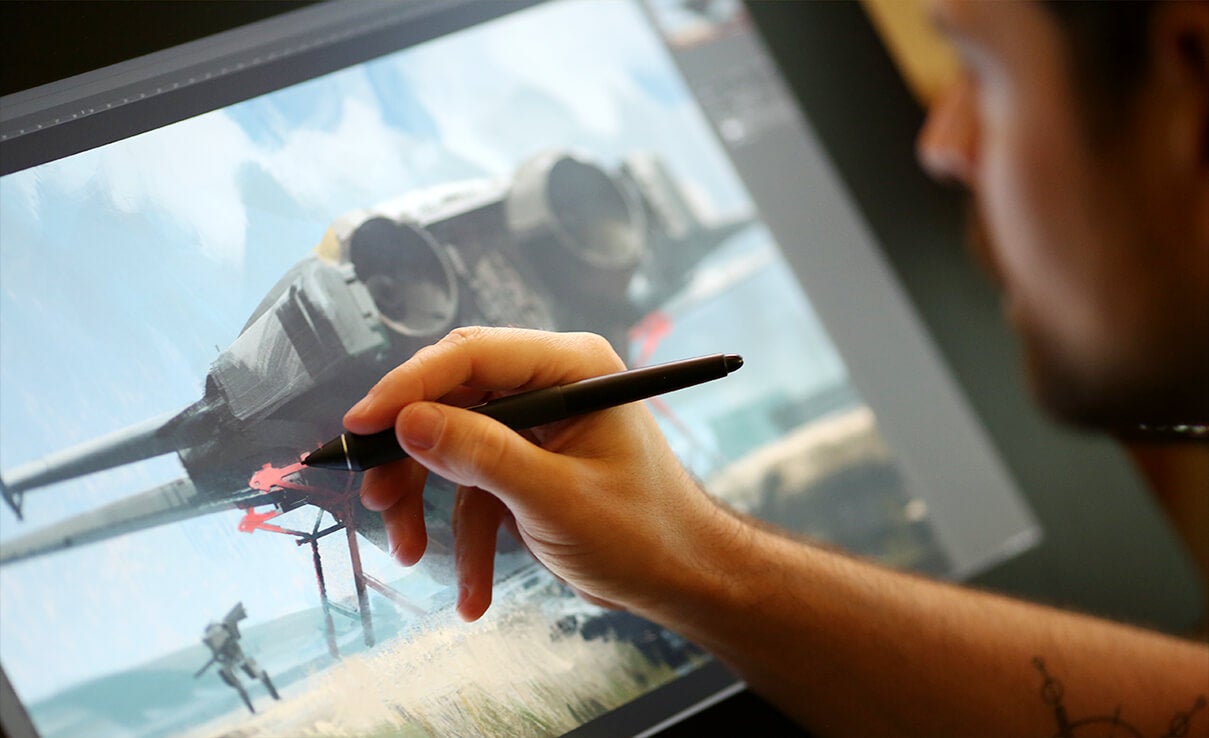 Sharing the Expertise
The shared studio space means that both of the current ProbablyMonsters studios do have "a collaborative, positive environment," where expertise and technology is sometimes shared. The space also helps "establish a culture and relationship between the studios," which Ryan notes already exists at studios under some of the major publishers.
Neither Cauldron Studios or Firewalk Studios are tied to ProbablyMonsters for life though. Ryan and his team are shepherding them through these early days and into the release of their first games, but ultimately these studios are allowed to be truly independent.
"There are some safety nets in place for the studios. But absolutely once their leadership teams have shown they can grow and operate the studios responsibly, then they have a clear path, if they wanted to, to be wholly independent. But in the initial creation and growth phase, they have a very strong safety net to grow inside of," says Ryan.
It'll be some time before we see either game though. Ryan says that neither studio is committing to a release window or monetization models yet. On monetization specifically, ProbablyMonsters wants to be "open and flexible" in how each studio approaches revenue.
One thing that doesn't look like it will be happening is Ryan himself returning to any part of the game development process. Instead, he prefers to mentor others and expand the possibilities within the industry. A future with more independent studios building bolder, brighter game is what intrigues and excites him.
"There have been multiple times in my career where I've worked with a leadership team to build studio, build an IP, or a major game release," says Ryan. "The amazing thing about ProbablyMonsters for me is it gives me the opportunity to build and grow teams and games with a ton of variety and the opportunity to do something new while staying in the same job. I think I'm pretty much in my sweet spot. It's something I've loved doing so far. I can't imagine being in a better place."