Here's who's getting access to the Escape from Tarkov alpha, and what's in it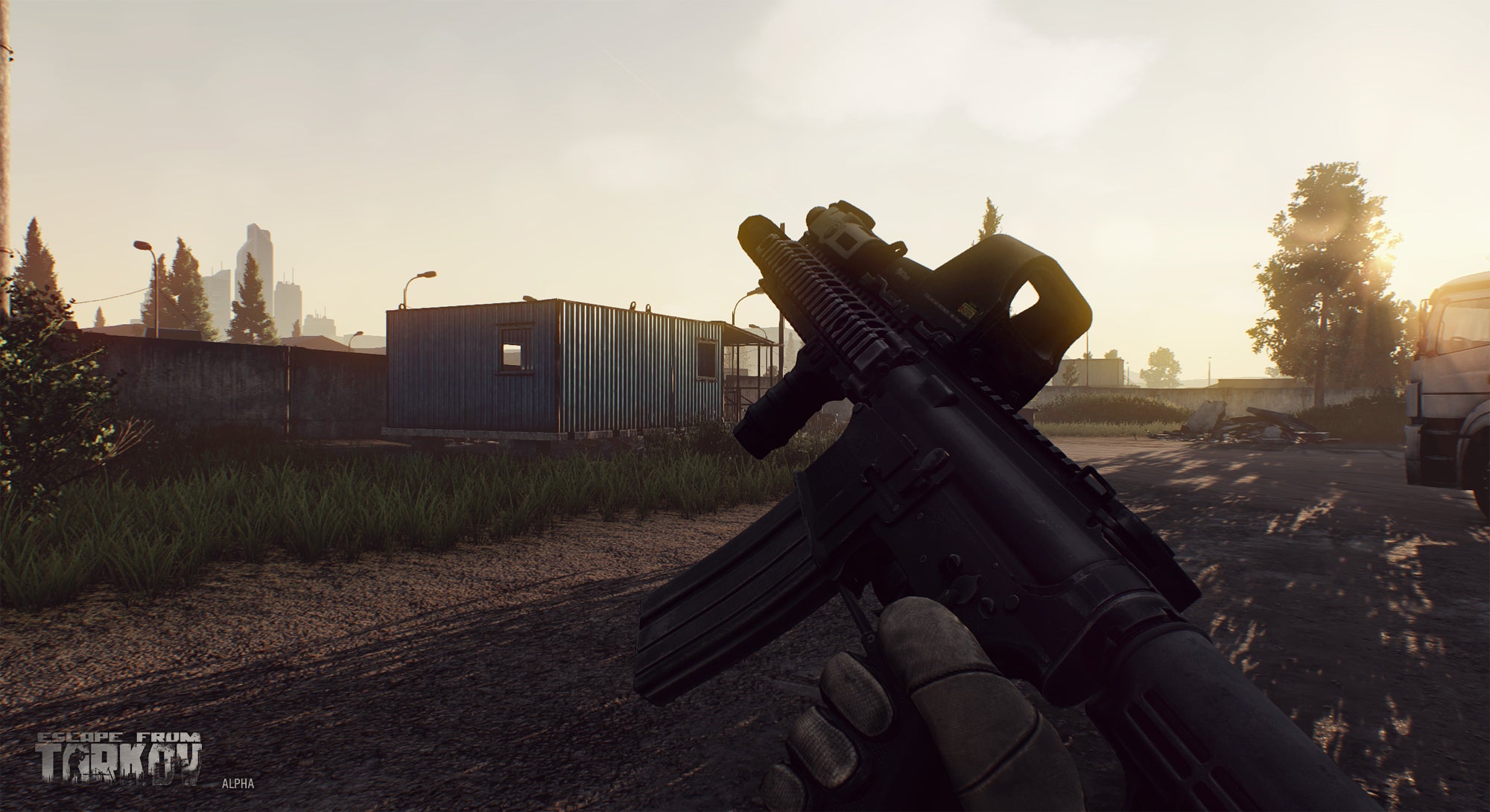 The content planned for the upcoming Escape From Tarkov alpha, and who will be invited to play.
Escape from Tarkov developer Battlestate has detailed the types of content players will find in the upcoming alpha, plans for future updates, as well as how alpha access will be rolled out.
First up, alpha access will be granted in waves on a first come first served basis for players who have the game pre-ordered. The plan is to let more and more people in every day or every other day, with the goal of giving all eligible players access within two weeks.
This goes for owners for all editions, except the standard, since it doesn't include alpha access. Edge of Darkness edition owners - the only edition 100 percent guaranteed access - will get first dibs. If you pre-order during the alpha test, you'll be given access according to your edition of choice.
Prepare for Escape edition owners get a 50 percent change of being picked, and Left Behind gave a 25 percent chance.
In terms of content, the alpha will include two locations, Customs and Factory. The PMC will be the only faction available during testing.
A buying/selling system will be available, as well as access to an in-game trader. In addition, some 15 weapons and various bits of equipment will also be accessible. See the full list from here. Not everything will be given to players from the get go, some items will be acquired in the world.
Battlestate said it will attempt to fix bugs as they come up, but players should expect server downtime and regular profile resets. Finally, bonus and pre-order exclusive items will not be available in this version, as the aim of the alpha is to stress test the core game.
Escape from Tarkov alpha is due to start August 4.