Halo 3:ODST Collector's Pack has custom 360 controller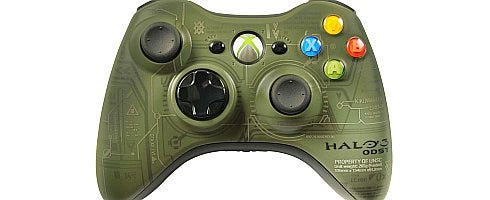 GameStop just keeps getting exclusives, and the latest is the Halo 3: ODST Collector's Pack.
It not only includes the game, but also features a wireless Xbox 360 controller full of ODST labeling for $99.
Joystiq says the Collector's Pack will be made available in other regions, but US consumers can only get it at GameStop.
Hit the links for more details.