Guild Wars 2 blog dishes out the details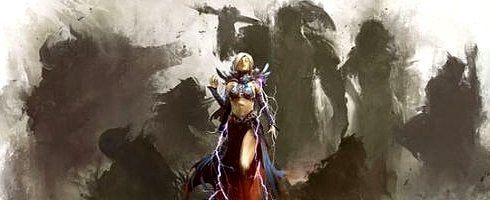 ArenaNet has a new blog post up on the official site by president Mike O'Brien, talking about some of the changes implemented in Guild Wars 2.
The blog post is rather lengthy, but it should give you an idea of what's in store for you once the game is finally released.
One of the most interesting bits is the personalization based around your character. Your bio and background will change what happens to you in the game as far as play and narrative.
This also means that each time you play through the game, there will be a different story for each of your characters - giving you loads of variety and dynamic quests.
There's also news regarding PvE and how certain events happening within the world will allow for players in the area to join up and fight, each receiving the amount of XP equivalent to how much fighting they put in.
For example: If you were 100 percent involved in the fight, you will get 100 percent XP - no sharing of the experience like in most MMOs.
It all sounds rather interesting, innovative, and nice bit of change to the MMO scheme.
To keep you pacified until the game hits, there's a novel coming this summer called Ghosts of Ascalon which is a the pre-story to Guild Wars 2.
The game is slated for 2011, with a Beta expected sometime this year.
Thanks, RPS.