GTA Online: 79 missions handing out double RP and cash today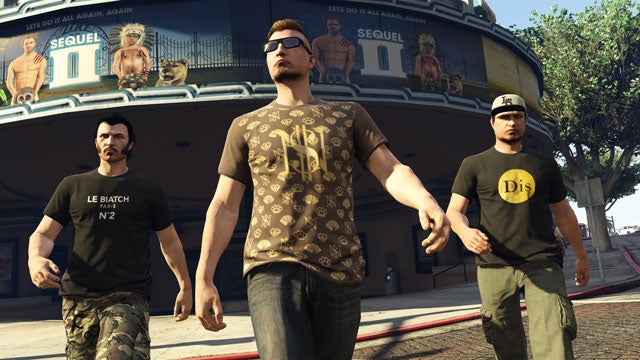 You can earn buckets of cash and RP for the next 24 hours.

GTA Online's Friends in High Places event concludes today, with double RP and cash offered for all Contact missions.
That's 79 missions for Trevor, Simeon, Gerald, Martin and others all handing out thousands of dollars for you. That's easy money.
How easy? Well, it used to be you'd need tactics and a rough plan - maybe even specialist equipment for some of the harder jobs. But since the introduction of the bullet-proof Kuruma, almost every job got a lot easier.
Now you just roll up in the Kuruma, kill everyone from behind the safety of the wheel, grab the thing, lose the cops and deliver the thing to whoever needs it.
Do them with strangers, friends or on your own. Either way you'll be folding bank. Get to work.