GTA Online: Diamonds are back for the Casino Heist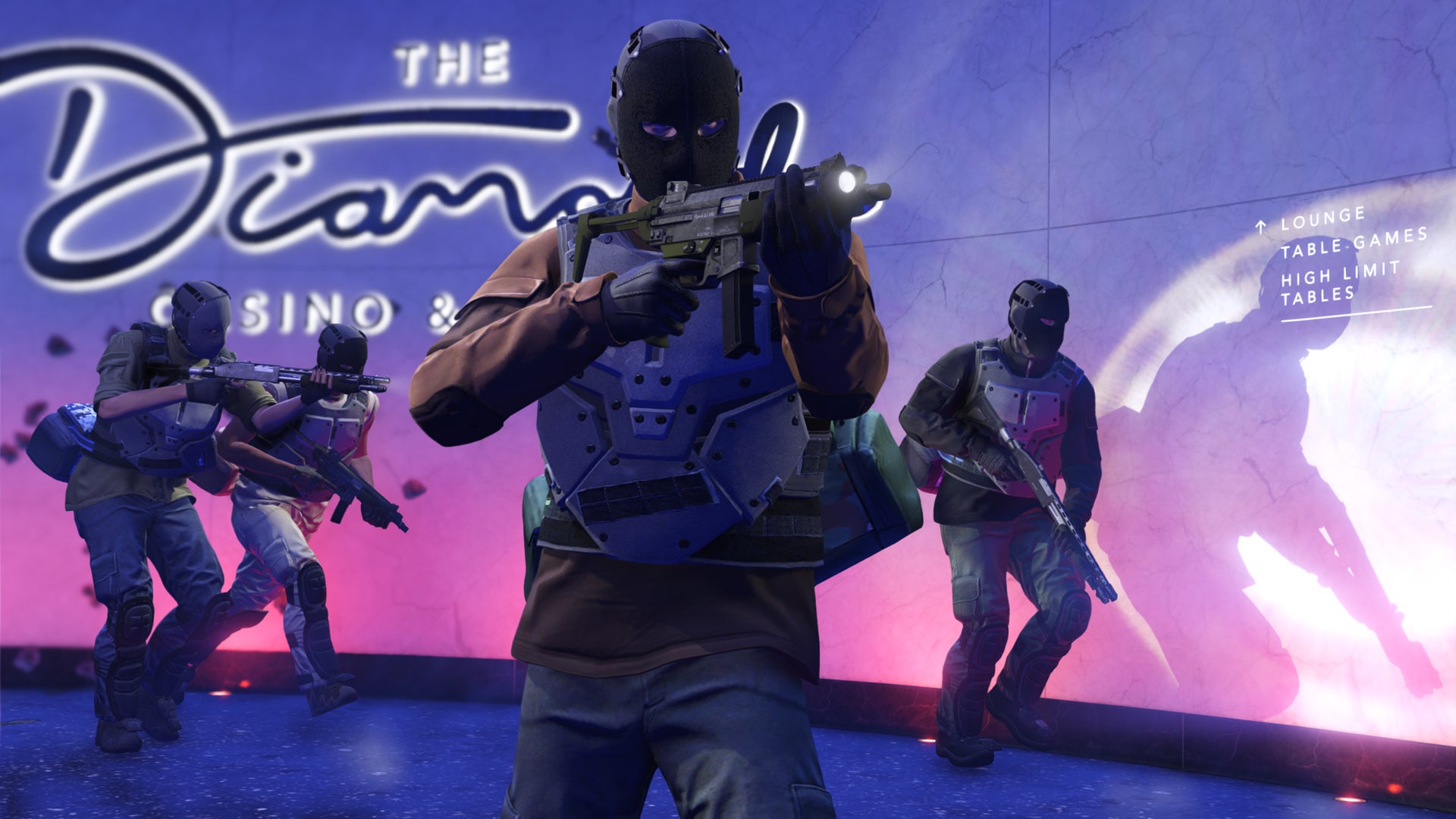 GTA Online's casino looks like it's worth strutting into again this week, as diamonds and a slick sports car return to the multiplayer crime sim.

Last month diamonds were quietly removed as a possible reward for completing The Diamond Casino Heist, pissing off players who didn't realise they were a limited-time reward.
Also returning to the podium inside the casino in this week's GTA Online weekly update is the JB 700W sports car, famously modelled on James Bond's Aston Martin.
Note the "W" in 700W; it means it came be modified with weapons including forward-facing machine guns and rear-mounted proximity mines. Being on the podium gives you a chance of winning the choice ride of the misogynist, rather than shelling out the $1.5 million asking price at Warstock Cache & Carry.
All of this has been pointed out ahead of Rockstar's official communications via TezFunz, who is rarely, if ever, wrong.
Podium vehicle: JB700W
Casino Heist
- Diamonds are back with a higher chance
2x GTA$ & RP on
- King of the Hill modes
- Casino Story missions
- Casino Free roam missions
Log in unlocks:
- White Street Crimes Icons Tee
- Black Street Crimes Icons Tee#GTAOnline pic.twitter.com/gdvzuEojd7

— Tez2 (@TezFunz2) March 19, 2020
Log in today and you can bag yourself a black or white Street Crimes Icons t-shirt, and there's double RP on Casino story and freeroam missions, as well as King of the Hill.
Discounts this week include 40 percent off the Buzzard chopper just in case you're the only player in Los Santos who doesn't own this essential all-rounder, and 35 percent off the Casino Penthouse if you're a real high roller.
If you're thinking of tackling the excellent Diamond Casino Heist, we have a very good guide for you here. You really should, it's one of the best co-op modes in GTA Online.