"The Dark Souls series is finished" - FromSoftware on the possibility of a new Tenchu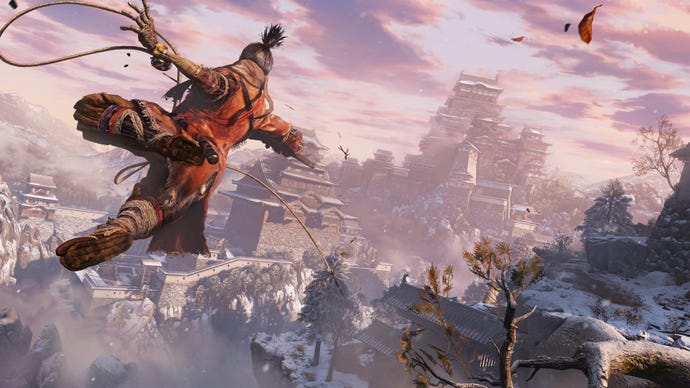 Sekiro: Shadows Die Twice is on the show floor at Gamescom in Cologne this week, which gave me a chance to wrap my skeletal shinobi hands around FromSoftware's latest.
After I tried the game, I sat down with Yasuhiro Kitao, FromSoftware's comms manager, to chat about Sekiro.
When I specifically asked him about whether FromSoftware would ever return to the Tenchu series - the fan-favourite, stealth games from the PlayStation era - Kitao, via a translator, said:
"We plan to make a variety of different titles and fresh experiences. We're not just going to be making shinobi games going forward. But as far as Miyazaki has said in interviews previously, the Dark Souls series is finished.
"That said, we do want to keep creating these fresh experiences, and just games we want to make - so please stay tuned."
So while it wasn't a solid confirmation of From's intentions for the future, it leaves the door open for a certain shinobi to slip through.
FromSoftware acquired the rights to Tenchu all the way back in 2004, with the studio publishing the most recent entry in the series - Tenchu: Shadow Assassins - in 2009.