Final Fantasy 7 Remake requires 100GB on PS4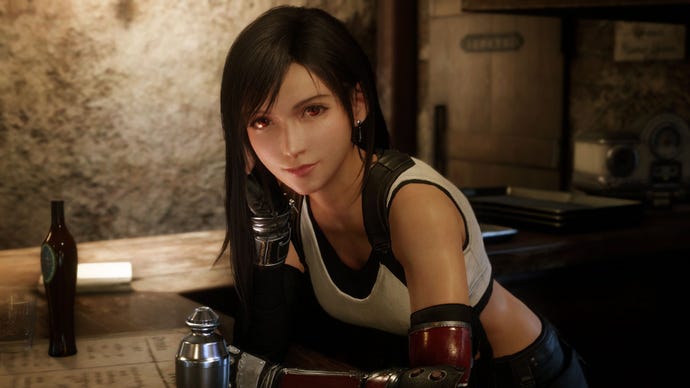 The install size for Final Fantasy 7 Remake has leaked.
more
Final Fantasy 7 Remake doesn't launch for another two months, but it looks like the game's cover has already been printed. The back of the box recently started making the rounds online.
This is significant in large part because it reveals that the game requires 100GB of free space, which is significant for any game, let alone one focusing on a small part of the larger Final Fantasy 7 story.
We already know the remake takes up two Blu-ray discs, a fact also confirmed by the back of the box.
The picture above shows the back of the Korean version's box, according to Twitter user @Nitomatta, who shared it earlier today.
Of course, as is often the case, the download size - for those buying it digitally - will be a bit smaller. The figures on the back of game boxes typically refer to the install size, i.e., the space the game will take up once it's fully installed. Install space is always bigger than download sizes, because of compression.
Final Fantasy 7 Remake is out April 10 on PS4. Check out the game's fully-remade opening cinematic at the link.