Feeling brave? No Man's Sky experimental patch now available for frustrated PC players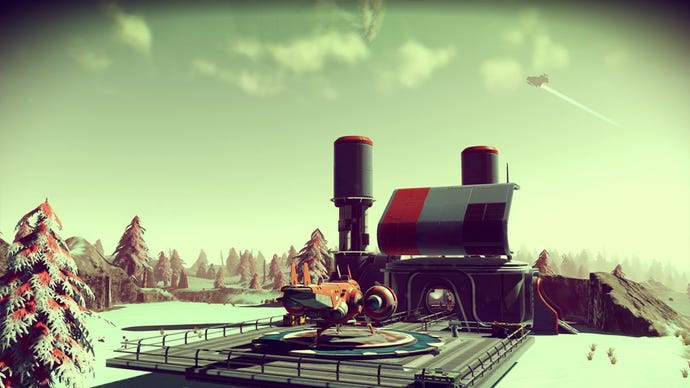 No Man's Sky players struggling with issue on PC might want to try this beta patch.
No Man's Sky is this year's biggest Steam launch so far, which only makes the reports of multiple issues with the PC build of No Man's Sky all the more heartbreaking.
Hello Games has been hard at work on fixes for No Man's Sky players on PC, and has provided two potential paths to relief your suffering.
The first step to attaining a smooth No Man's Sky experience on PC is to consult a list of workarounds on No Man's Sky's Steam Community Hub. Here you'll find temporary solutions to frame rate issues, alt-tab crashes, crackling audio, texture flickering and more.
If you've tried all Hello Games' suggested workarounds and No Man's Sky is still performing badly for you, then you may want to take drastic action by trying out a new, experimental build.
This is a last resort option, as this build is still in testing; you're essentially opting into a No Man's Sky patch Hello Games isn't sure is ready for general consumption. If you're certain you want to do it, just opt-in:
In Steam, right-click on No Man's Sky from the library page and select "Properties". Among the available tabs will be the "BETAS" tab. Select "Code: 3xperimental" in the dropdown menu under "Select the beta you would like to opt into".
You can see what the experimental branch is supposed to fix on the No Man's Sky Steam Community Hub.
Poor old No Man's Sky is having a pretty rough time of it on PC. It's probably worth remembering it was developed by a team of just 15, which would be remarkable even if it weren't one of the most breathtakingly ambitious projects of modern gaming. Not that this is superbly comforting when you've put money down and can't enjoy the result, but it may help you be patient until the next update drops.