Far Cry 5 has a character creator, campaign fully playable in co-op - watch the reveal trailer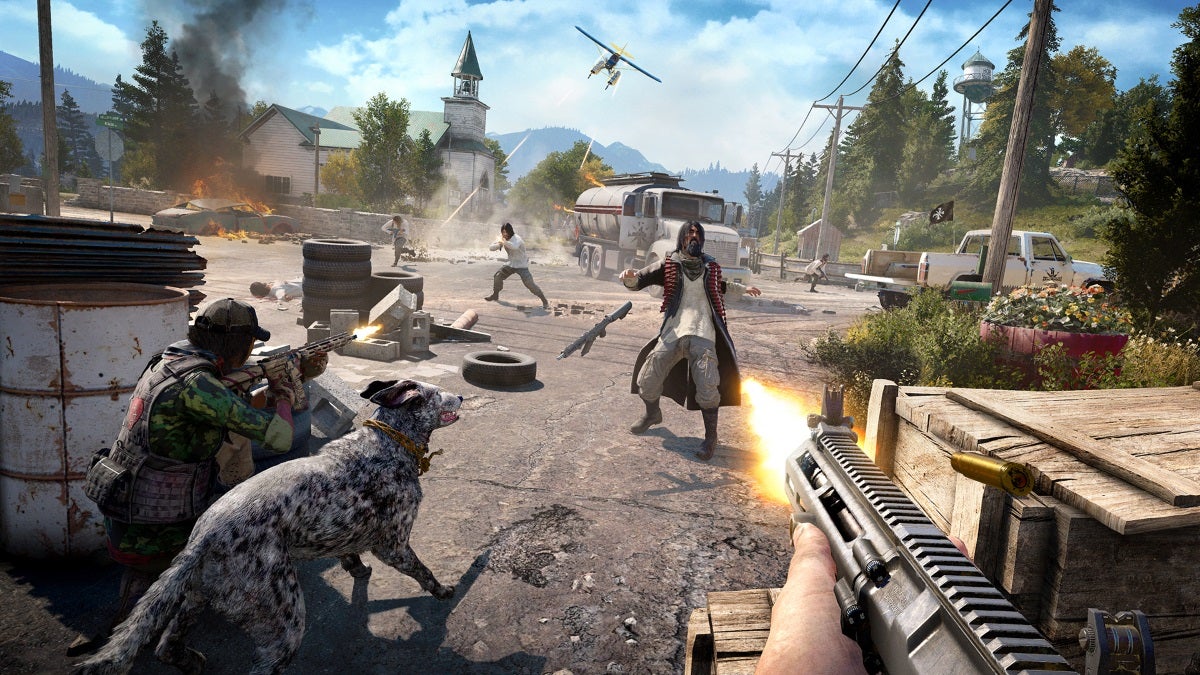 We have our first look at Far Cry 5 along with a few early details.
Ubisoft has just released the CG reveal trailer for the next Far Cry game: Far Cry 5. The publisher has been teasing the game's setting and tone throughout the week.
We now know that Hope County, the place referenced in the marketing materials, is the fictional Montana town where the game will be set. The group we were shown earlier this week on the game's main art, is the militia that controls this town.
Known as the Project at Eden's Gate, the group is led by Joseph and his Heralds. Gameplay-wise, the entire campaign can be played in two-player co-op. Also, for the first time in series history, there's no default protagonist, which means you'll get to create your own character. Ubisoft promises the "the largest customisable weapon and vehicle roster".
Far Cry 5 also features aerial dogfights. Hunting and gathering resources will return, but the biggest surprise is that the map editor will also be included. Details about the editor are slim at the moment, but the news will sure delight series fans.
The main character, whom you'll be playing as, is a local deputy tasked with arresting Joseph. Few details about the story and gameplay were shared when we went to see the game this week, though Ubisoft promised to reveal more in drips throughout the year.
E3 is also when we expect to see actual gameplay, so keep an eye out for that.
Far Cry 5 is out February 27, 2018 on PC, PS4, and Xbox One.