Fallout 4's Nuka-World looks like a fun place, just be sure to follow the safety instructions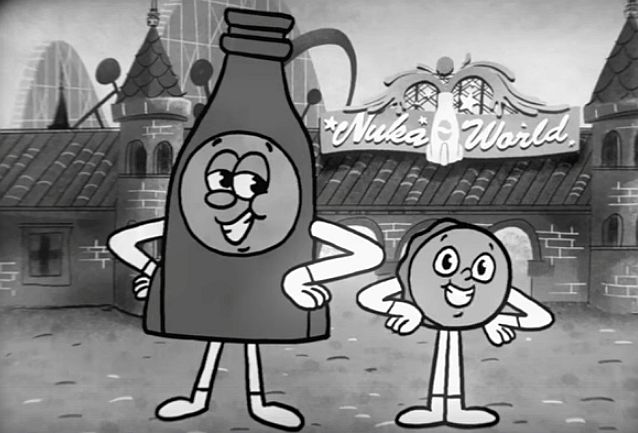 The last DLC for Fallout 4 drops next week. Check out a trailer for it below.
Poor Bottle. He's not too bright. Hopefully, he will fare better in Fallout Shelter. Both he and Cappy were added to the mobile game today in the latest update.
Nuka-World is said to be larger than Far Harbor and it comes with new quests, Raider factions, weapons, creatures and other goodies.
Set in an amusement park built before the Great War, the attraction features many different areas: World of Refreshments, Dry Rock Gulch, Safari Adventure, Nuka-Town USA, Kiddie Kingdom and Galactic Zone. Players can even take the Nuka-Express to Nuka-World. It's "fizzy fun" for the whole family.
Fallout 4 's Nuka-World releases on August 30 ofr PC, PS4, and Xbox One. It will run you $20/£15 if you aren't in possession of the Season Pass.