Delayed Assassin's Creed: Unity patch out now for consoles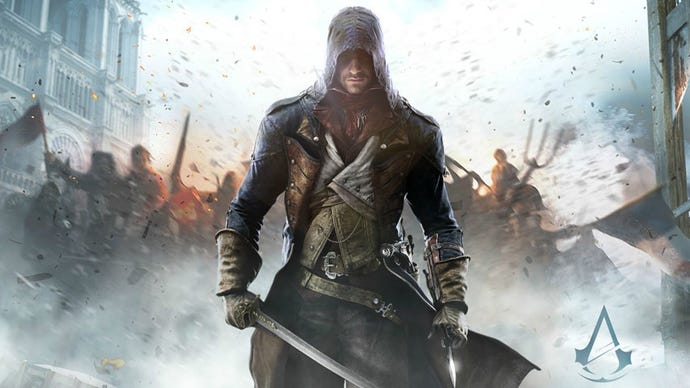 Assassin's Creed: Unity has received a hefty update much sooner than we expected after Ubisoft's dithering earlier in the week.
The fourth Assassin's Creed: Unity patch was delayed yesterday, but it turns out Ubisoft was just being extra communicative, as it's managed to push out update for consoles already.
The whopping 6.7GB patch is available now for PS4 and Xbox One, and will come to PC later in the week.
According to the on the Assassin's Creed blog, the update mainly focuses on "alleviating performance issues and improving the overall experience".
To achieve this end, Ubisoft has replaced portions of the Paris city map where issues occur; replacement assets certainly goes someway to explaining the size of the patch.
Full patch notes are available, but here's a much briefer summary:
Performance & Stability: Frame rate drops, game crashes, lost progression
Gameplay: Navigation, lock picking chests
Online: Connectivity, matchmaking, companion app
Thanks, Eurogamer.