"We had a nuke in the previous games" - Call of Duty: Modern Warfare dev responds to White Phosphorous killstreak controversy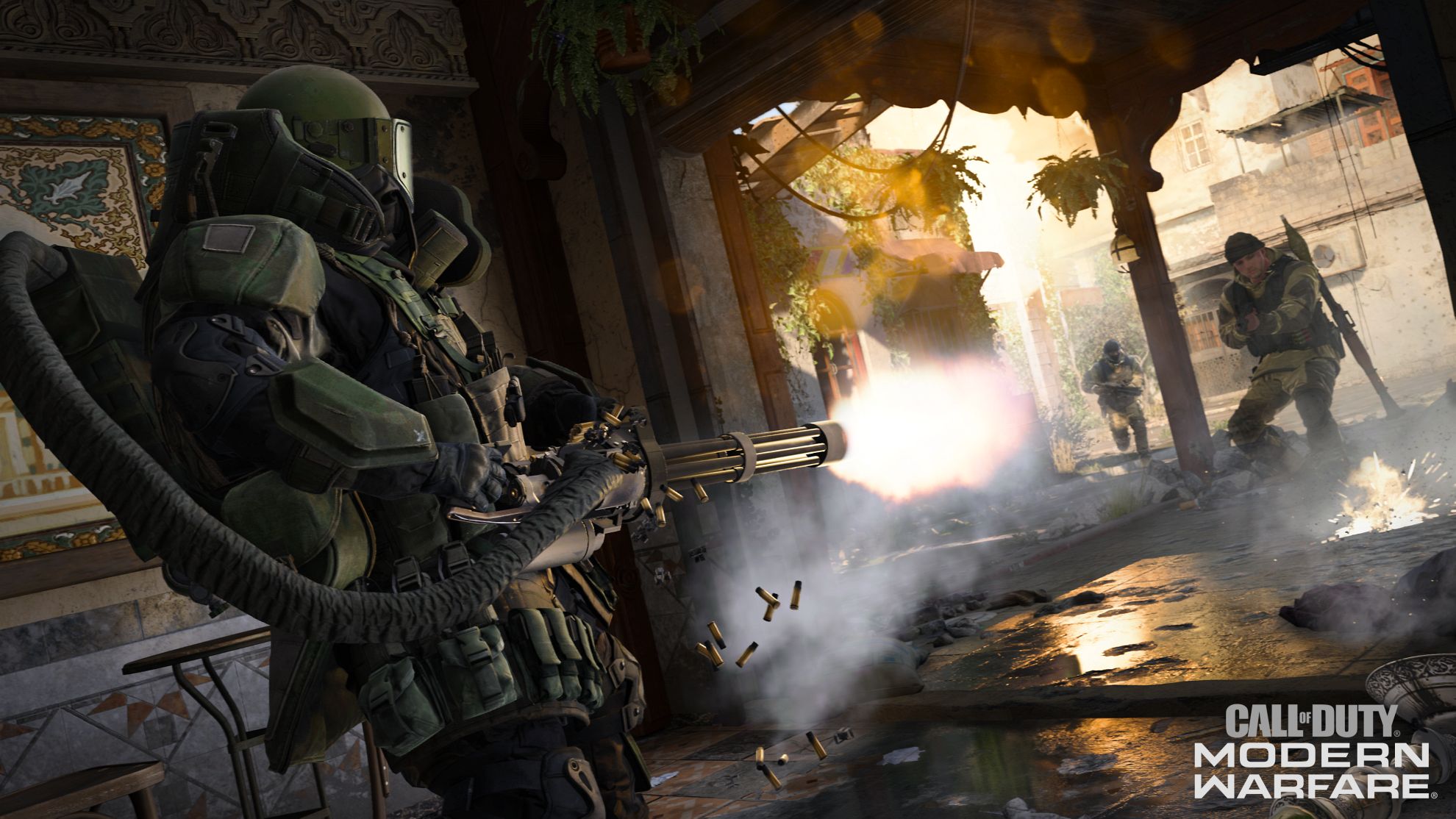 Call of Duty: Modern Warfare developer Infinity Ward says having White Phosphorous as a killstreak has nothing to do with single-player's push for realism.
Even before people had a good look at Call of Duty: Modern Warfare's multiplayer, one of the mode's killstreaks has already caused some controversy. That being the ability to call in White Phosphorous.
White Phosphorous is used to create smokescreens, but its more devastating incendiary effect is what had people worried. The killstreak in Modern Warfare does a bit of both: cover some parts in smoke and burn players who get too close. We were invited to the big multiplayer reveal event this week and couldn't pass up the opportunity to explore what Infinity Ward's thought process was when deciding to include it as a killstreak.
The more practical justification of why White Phosphorous is here to begin with is actually very simple: it evolved from EMPs. See, the idea was to create a believable disorientation effect on players' HUDs, but EMPs didn't fit with the game's themes.
"For us it really kinda came out of the old EMP killstreak," multiplayer design director Geoff Smith explained. "It's really hard to convey this electromagnetic pulse that disrupts maybe your HUD. So it wasn't like a set change or a mood change, the stakes had changed for us."
Explaining how the killstreak works, Smith revealed that it "does a strip of damage, the smoke plumes come out, and there are just little hotspots of burning embers." (See it in the video below).
This immediately brought up the question of whether operating under more grounded themes dictates having some sort of visceral presentation of the effects of White Phosphorous through in game visuals.
Animation director Mark Griggsby confirmed that no specific burning animations were created for it. "When you're in it you cough and you're at half health, so it's like a softener of things," added Smith
Smith further explained that Infinity Ward is not trying to make a statement about how devastating modern weaponry is in real life in multiplayer, simply because it is viewed internally as a playground separate from whatever is going on in single-player.
"Our game is more about two sides, that there is no good guy or bad guy, you play on either one. We're just creating this playground to play on," Smith went on.
"I always felt like in the previous games that multiplayer is like the distant weapon fire that you hear a few blocks away from where the single player is."
Smith also pointed out that previous Call of Duty games had the game-ending nukes, but didn't quite generate the same reaction White Phosphorous is getting now.
"Maybe people are reacting to the photogrammetry, the more realistic visuals. Maybe if it was more cartoony would that be more acceptable?"
Call of Duty: Modern Warfare is due out October 25 on PC, PS4, and Xbox One.
The interview was conducted by Chris Priestman.