Treyarch working on fixing Call of Duty: Black Ops 4 emote peeking, hardcore Razor Wire team killing bug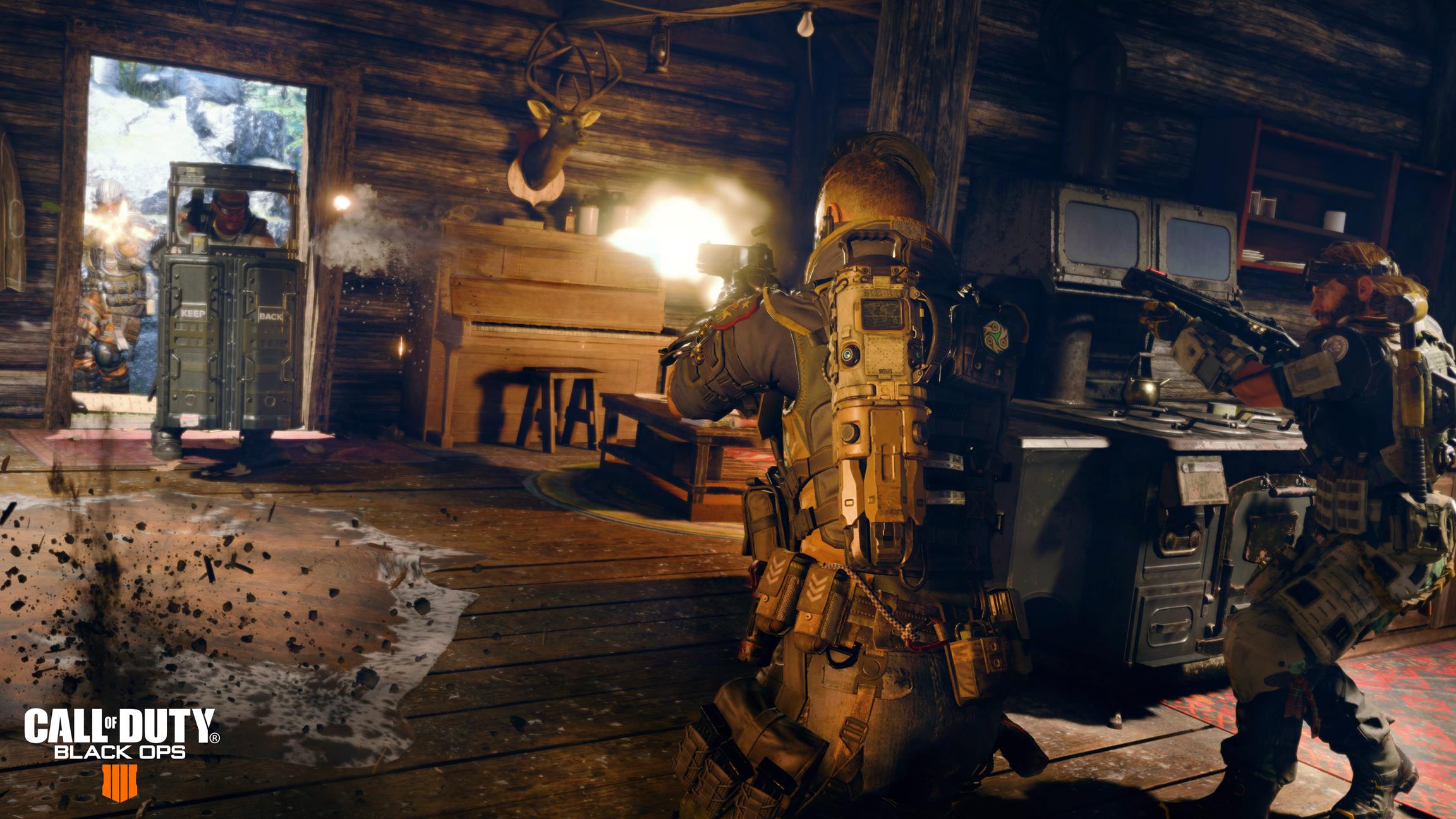 With the Call of Duty: Black Ops 4 launch now behind us, Treyarch has outlined some of the issues already addressed and what's yet to come.
Call of Duty: Black Ops 4 is already setting launch day digital sales records, so you can bet plenty of people jumped in over the weekend.
Though most problems reported during the game's various betas have been fixed, it quickly became apparent that some new ones have taken their place. The emote peeking problem in Blackout is of particular interest thanks to its potential to break game balance.
In two launch recap posts on Reddit, Treyarch responded to some of the issues players have been reporting since launch.
The developer explained that using an emote should not give you an unfair advantage. To address this, Treyarch will create two separate versions for each of the game's emotes. One is the default, more relaxed system that players can use in the pre-round phase in Blackout, for instance.
The other is a competitive version, which disables free look and has more restrictive camera settings. No date was given for when players should expect the update, however.
Trauma Kits in Blackout have been known to mishap, occasionally playing the animation without granting the health boost. I've been hit with this issue several times myself, but thankfully it's been adjusted.
At launch, players also found that Razor Wire can kill teammates in hardcore playlists. This is another unintentional issue the developer is working on fixing.
Spawn issues were among the hot topics during the weekend, as well, with Treyarch having already implemented a fix for the problem in Domination. The team is working on fixing spawns for other modes based on player reports.
Finally, Treyarch said it's aware of some crash reports on PC, particularly in Blackout. For a full list of everything that's been changed and added so far, read on below.
Launch day tweaks:
Made many stability and UI improvements based on early tracking of live issues prior to official launch.
Fixed an issue where Free-for-All players could sometimes appear on a team together.
Players are now granted bonus XP for unlocking Reactive and Mastercraft camos.
Corrected some inaccurate Challenge descriptions.
Turned on Easter Eggs for all Zombies levels.
Addressed some issues with Merits and stat tracking.
Framerate cap increased to 160 FPS; uncapped framerate planned in the coming days (PC).
Fixed an issue causing a UI error to appear when right-clicking characters in the Personalization menu.
Fixed an issue that caused UI elements to persist on screen when opening the Player menu at the same time as a match starting.
Fixed an issue causing the Social and Settings menus to be inaccessible when spectating in Blackout.
Weekend tweaks:
-Zombies
Increased player health in Casual, Normal, and Hardcore Difficulty in Classic mode by 50 points.
Balance adjustment to rate at which players earn points.
Balance adjustment to Tiger attacks.
Balance adjustment to Hellhounds (spawn radius, speed, and frequency).
Balance adjustment to Hellfire Special Weapon.
Reduced cost of shield repair and replacement.
Resolved an issue where some players experienced a crash in the Laboratory.
-Multiplayer
General stability and crash fixes across all modes.
Mastercraft camos can now be properly unlocked.
Adjusted unlock requirements for the active camo on Signature Weapons (MX9, Strife).
Prevented Scorestreak kills from counting toward progress in certain Challenges.
Addressed an issue that occasionally prevented players from unlocking Ajax.
Fixed an issue where Trauma Kits would occasionally not work properly.
For our full guide for Black Ops 4, hit the link. It'll serve you well whether you're looking multiplayer, Blackout or general tips.