Call of Duty: Black Ops 4 update nerfs 9-Bang and Cluster Grenade in Blackout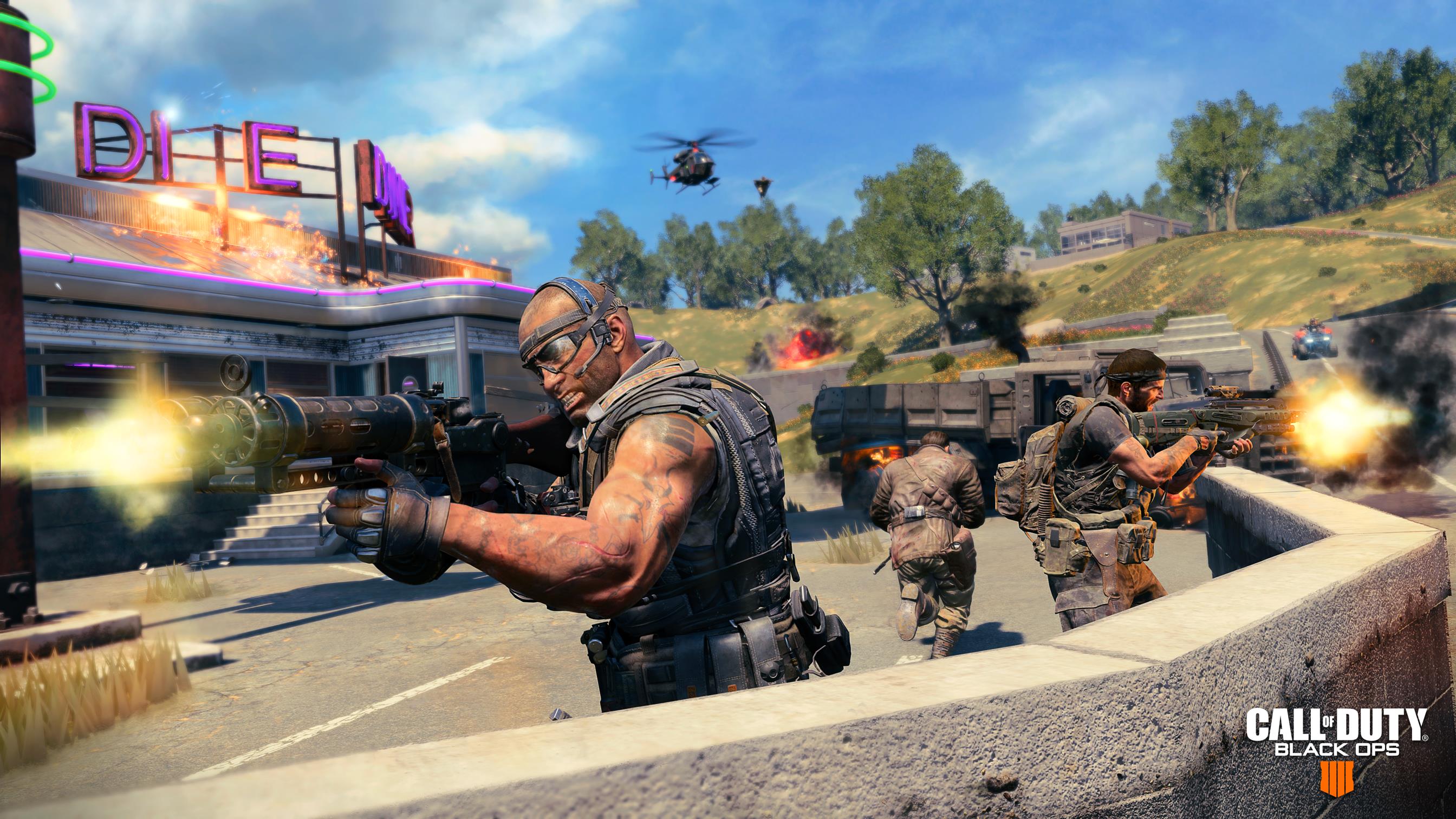 Call of Duty: Black Ops 4 has received a new update overnight that, aside from fixing a few bugs, brought welcome balance changes to Blackout.
The Call of Duty: Black Ops 4 October 24 patch added a couple of key nerfs to Blackout. These balance changes start with the 9-Bang flash grenade, which has had its charge time increased.
The 9-Bang now also takes longer to detonate after being thrown. Both the Cluster Grenade, and the 9-Bang have had their inventory stack size reduced to just one from two.
In another Blackout balance change, the Dead Silence perk now lasts 120 seconds, same as Awareness. In traditional multiplayer, the update buffed two scorestreaks. The Thresher has had its fire rate and projectile speed increased, and the Sniper's Nest now lasts longer and its AI snipers fire more frequently.
A new update has since arrived, the details of which you can find out here in our Black Ops 4 patch notes.
For a full list of patch notes, see below.
General
Resolved an issue where the incorrect animation played after a match in which the player did not rank up.
General stability improvements across Multiplayer, Blackout, and Zombies.
Multiplayer
Increased Thresher fire rate and projectile speed.
Increased Sniper's Nest fire rate and duration.
Slightly reduced Acoustic Sensor detection range.
Fixed an exploit on Morocco where the player could end up under the map.
Resolved an issue where Reactive Camos were not appearing correctly in Create-a-Class.
Updated unlock requirement text for the MX9 Reactive Camo.
Long playlist names now display properly on the Multiplayer menu.
Blackout
Reduced inventory stack size for 9-Bang and Cluster Grenade from 2 to 1.
Increased charge time for 9-Bang.
Increased fuse time before detonation for 9-Bang.
Reduced Dead Silence duration to 120 seconds to match Awareness.
Resolved an issue where Multiplayer Custom Games were not working properly after leaving a Blackout match and opening a custom Multiplayer lobby.
PC
Zombies: resolved an issue that caused the neon numbers in Blood of the Dead to disappear when Model Quality was set to Low.
Blackout: resolved an issue that enabled players to start with 200 Health if a Trauma Kit was used as a Blackout match was starting.