Battlefield YouTuber demonstrates Battlefield 5's player visibility problem in a spectacular way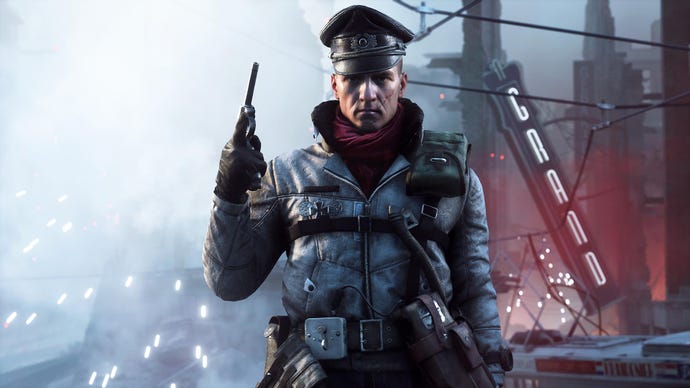 Battlefield 5 has a serious player visibility issue, and to prove it, one player performed an experiment.
YouTuber Jackfrags decided to provide video evidence that some Battlefield 5 maps make it really hard to spot enemies.
Rather than capture screenshots and ask viewers to spot the number of enemies - which has been a running gag on Battlefield 5's subreddit - he instead decided to simply lay prone and see how many enemies look straight at him, or run past him completely oblivious.
The two maps that often come up in player visibility discussions are Devastation, and Fjell 652. Due to DICE's chosen aesthetic, the map is darker than most, but the real issue arises from the dark geometry and debris that fills up the entire map, which makes for perfect cover as it simply allows player uniforms to blend in a little too well.
On the opposite end of that there's Fjell 652, perhaps Battlefield 5 brightest map, but it features plenty of dark rock formations at crucial points between flags that once again, allow players to simply sit and wait for enemies. In fact, it's sometimes harder to spot enemies hiding around these rocks when you're looking straight at them.
With Battlefield 5's short TTK, these crucial seconds spent scanning more often than not get you killed.
In the video, Jackfrags picks several different spots on both maps to go prone, and barely makes any movement. Some of the clips are hilarious, and honestly a bit disappointing. Laying on your back also somehow makes you harder to detect than being on your belly, which only exacerbates the problem.
This obviously makes certain encounters all the more frustrating, and it gives passive players a big advantage over aggressive ones.
Catch the full thing in the video above.