Battlefield 4 gets a UI update to make it easier for you to jump between it and Battlefield 1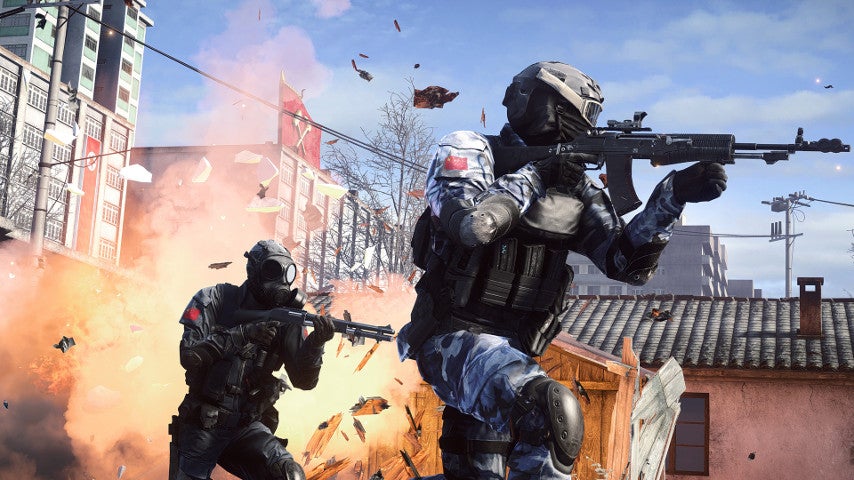 Battlefield 4 is still getting patches, even they're mostly quality-of-life improvements.
DICE has released a new update for the Battlefield 4 UI. The patch dropped on PS4 and Xbox One, and should make it easier to switch from Battlefield 4 to Battlefield 1.
The UI update also allows you to browse detailed Battlefield 1 stats and servers, from Battlefield 4. You can also join Battlefield 1 servers from the Battlefield 4 menu, and the UI will switch games automatically - assuming you own one of them, or both, digitally.
Find the full list of changes below:
General
Enabled game joining from Battlefield 4 to Battlefield 1
Browse Battlefield 1 games
Browse Battlefield 1 detailed stats
Join Battlefield servers
Join friends playing Battlefield 1
Battlefield career
View your combined Battlefield career stats
View Battlefield 1 and Battlefield 4 soldier progression
Added the Watch section where you can view content from all across the Battlefield franchise
Bugfixes
Fixed issues where player ends up in an offline state after getting back to menus from game play
Various server browser bug fixes
Enabled expansion packs in the in-game store on Xbox One
Fixed an issue where users could get the wrong background
Most recently, Battlefield 1 received a big patch and a free map.