Battlefield 1: here's all the new features and modes coming with the Giant's Shadow map update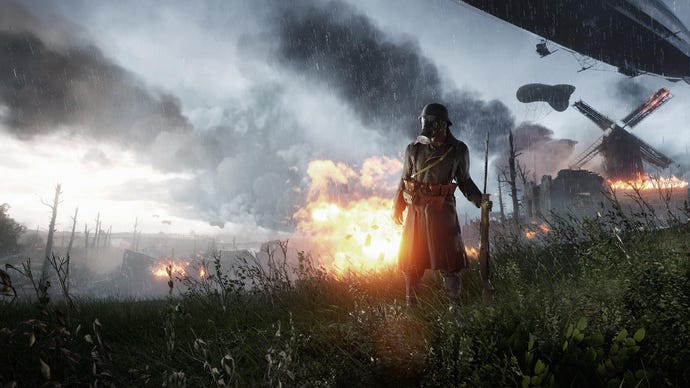 There are a lot of changes incoming.
Battlefield 1's Giant's Shadow map drops tomorrow. At least for those of you with the Premium Pass or who had the foresight to pre-order. If you don't fall into either of those categories, you'l have to wait until next week, but the accompanying patch is live for everyone tomorrow.
If you don't want to trawl through the patch notes, Westie is here to talk us through them.
Along with the Giant's Shadow map, we'll be getting Spectator mode, so you can make all manner of weird and wonderful content.
A custom game option has been added called Standard Issue Rifle that basically lets you use standard issue rifles for your faction.
As well as the introduction of the grenade launcher crossbow, the shotguns have been rebalanced with the range being reduced for the M97 trench gun, Model 10-A, and sawed-off shotgun.
There have been a lot more weapon changes, and gadgets and vehicles have been tweaked too.
Check out the video for an overview.
Giant's Shadow is available on December 20 for players that didn't pre-order and don't own a Premium Pass.