After fan outcry, 2x credits will return for VIP members in Forza Motorsport 7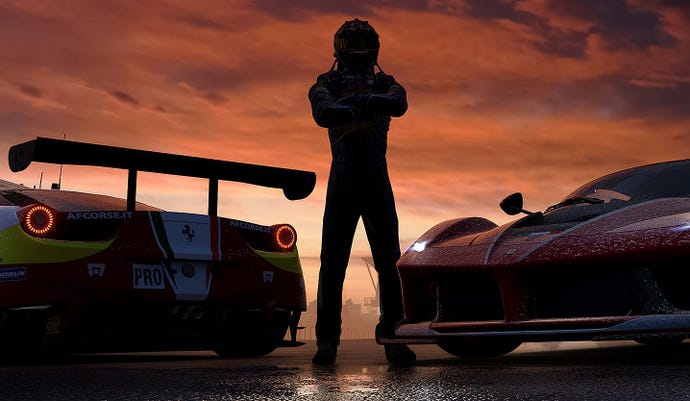 Fans have not been happy with changes made to Forza Motorsport 7's VIP system, but Turn 10 seem to be willing to address their complaints.
Forza Motorsport 7 released late last week for anyone willing to buy the Ultimate Edition, which includes the VIP pass. In the past, the VIP pass has doubled all credit earnings over the lifetime of the game, which makes it much easier to unlock new vehicles and progress through the game.
But changes have been made to the VIP bonuses, and fans, including our own Sherif Saed, have really not been happy. VIPs are no longer entitled to double credit across the game's lifetime; instead, shifted the double credit bonus to a series of limited-use 'cards' that the player needs to activate, effectively meaning that they only get the extra credit for about twenty races.
These changes were not communicated before launch, and the Ultimate Edition costs quite a bit more than the standard edition. Forza 7 has reviewed very well, and - as with Forza Horizon 3 before it - it's a stunning visual achievement. But for all its qualities, players have been justifiably upset.
Now, thankfully, Turn 10 has taken notice of how its player base feels about this. Today they have released a 'Letter to the Forza Community' promising to change things back to the way they were before.
Alan Hartman, head of the studio, promises that VIP members will receive three free cars - the 2016 Jaguar F-TYPE Project 7 Forza Edition, 2017 Chevrolet Camaro ZL1 Forza Edition, and 2010 Maserati Gran Turismo S Forza Edition - along with one million free credits, from today.
More importantly, though, double credits will be restored. "We will be changing VIP rewards in Forza Motorsport 7", he says. "This new system will work like it did in Forza Motorsport 6, offering a 2X base credit bonus after every race. We've already started work on this feature and we will release it as soon as possible. Look for more information on this update as we near the release date."
In the meantime, the description of the VIP pass on the store has been changed so as to not mislead.
It's unfortunate that the launch of Forza Motorsport 7 has been marred by this, but at least players who bought the Ultimate Edition or picked up the VIP pass at launch expecting the same bonuses as they had in previous games will soon have what they wanted.