Pokemon Go: Team Rocket Leader Battles and Looming in the Shadows quest and rewards
Rocket Radars at the ready! Team Go Rocket are taking their invasion of Pokemon Go to a whole new level as leaders Arlo, Cliff, and Sierra – along with big boss Giovanni – join the battle with legendary Shadow Pokemon.
There are a few hoops you'll have to jump through to add the new legendary shadow Pokemon to your team. First you need to beat regular Team Go Rocket Grunts to collect Mysterious Components and build a Rocket Radar, which you can then use to track down Arlo, Cliff, and Sierra to rescue their Shadow Pokemon.
In the background players will receive a new Special Research: Looming in the Shadows, which once completed will unlock an encounter with Giovanni himself, giving you a chance to liberate his special legendary Shadow Pokemon too.
Long-time series fans will recognise Giovanni's trademark slicked-back ducktail from his time as the old-school leader of the original Team Rocket, only this time he's rocking the sports-luxe look and a pair of silver Cuban heels straight out of Prince's Paisley Park wardrobe.
Looming in the Shadows Special Research – How to Battle Giovanni and catch legendary Shadow Pokemon
Start the Looming in the Shadows Special Research by logging in and speaking to Professor Willow
Collect Mysterious Components by battling Team Go Rocket Grunts at Rocketstops
Once you've found 6 Mysterious Components you can build a Rocket Radar
You can then use the Rocket Radar to scan your surrounding area for a Team Go Rocket hideout
Here you can battle one of three Team Go Rocket leaders: Arlo, Cliff, and Sierra
When they're defeated, you will get the Super Rocket Radar which sets up a battle with Giovanni
Beat him and you'll have a chance to rescue his legendary Shadow Pokemon
Other players won't be able to help you out when you battle a Team Go Rocket leader even if they have a Rocket Radar, but multiple players will be able to discover hideouts in the same place.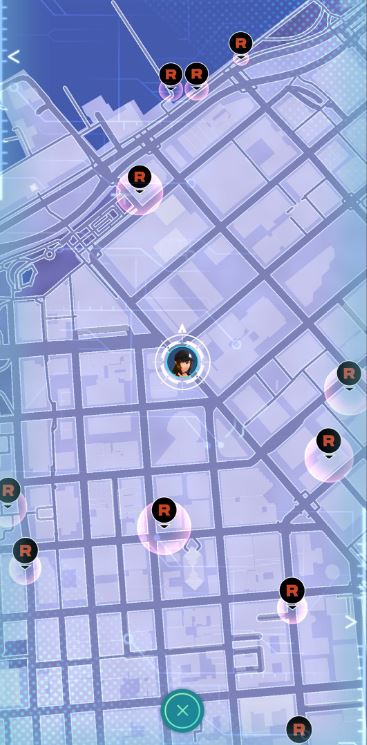 Things aren't straightforward when you get the Super Rocket Radar either – you might run into some regular Grunts pretending to be Giovanni as well.
If you want even more detail, we suggest you check out the official Niantic blog post on Giovanni's arrival.
Looming in the Shadows quest steps, objectives and rewards
Meanwhile, the actual Looming in the Shadows Special Research quest line has an entirely unique set of quest objectives. It'll come in six different parts – with the parts releasing incrementally over the course of a few weeks. There are two stages of Looming in the Shadows available as it currently stands, and they are:
Looming in the Shadows Quest #1: objectives & rewards
Spin 10 PokeStops: 500 XP
Defeat 3 Team Go Rocket Grunts: 500 XP
Catch 1 Shadow Pokemon: 500 XP
Final Rewards: 10 Pokeballs, 10 Razz Berries, 500 Stardust
Looming in the Shadows Quest #2: objectives & rewards
Spin a PokeStop 5 days in a row: 750 XP
Purify 15 Shadow Pokemon: 750 XP
Win 5 raids: 750 XP
Final Rewards: 3 Hyper Potions, 3 Revives, 1000 Stardust
Team Go Rocket battles were released earlier this year as a big PvE update to the game. Team Rocket Grunts appear randomly at Pokestops for about 30 minutes at a time, battling players who get close.
This event comes after the announcement that Pokemon Go is introducing a new competitive PvP league in early 2020.
Since you'll be battling, here's our full Pokemon Go type effectiveness chart. And how about brushing up on the generation 5 additions to the Pokemon Go egg chart?