Resident Evil 2 Greenhouse Codes – How to open the Greenhouse trap door and cabinet
Late on in Leon and Claire's adventure, as Umbrella's conspiracy begins to unravel, they make their way into a secret underground lab.
It seems like the nefarious company's experiments wasn't limited to human bio-weaponry, and to advance further, they need to uproot a dangerously genetically modified plant.
This herbicide puzzle features in part 6 of our Resident Evil 2 walkthrough, but for each of reference – here are the Greenhouse Codes you need to open things up.
Resident Evil 2 Greenhouse Codes
Greenhouse Trap Door Code
The Greenhouse Codes work sort of like a memory game which, when the symbols are quite abstract and there are hellish plant zombies on your tail, can be a bit of a pain to stuff into your short-term.
Your first greenhouse code opens up the trapdoor on the far side of the greenhouse, which gives you entry to the lower lab section and cold storage room you need to chill the plant killer.
This code is printed on top of the hatch. It changes depending on whether you're on your 1st or 2nd playthrough, so we'll list both of what we found:
Playthrough 1: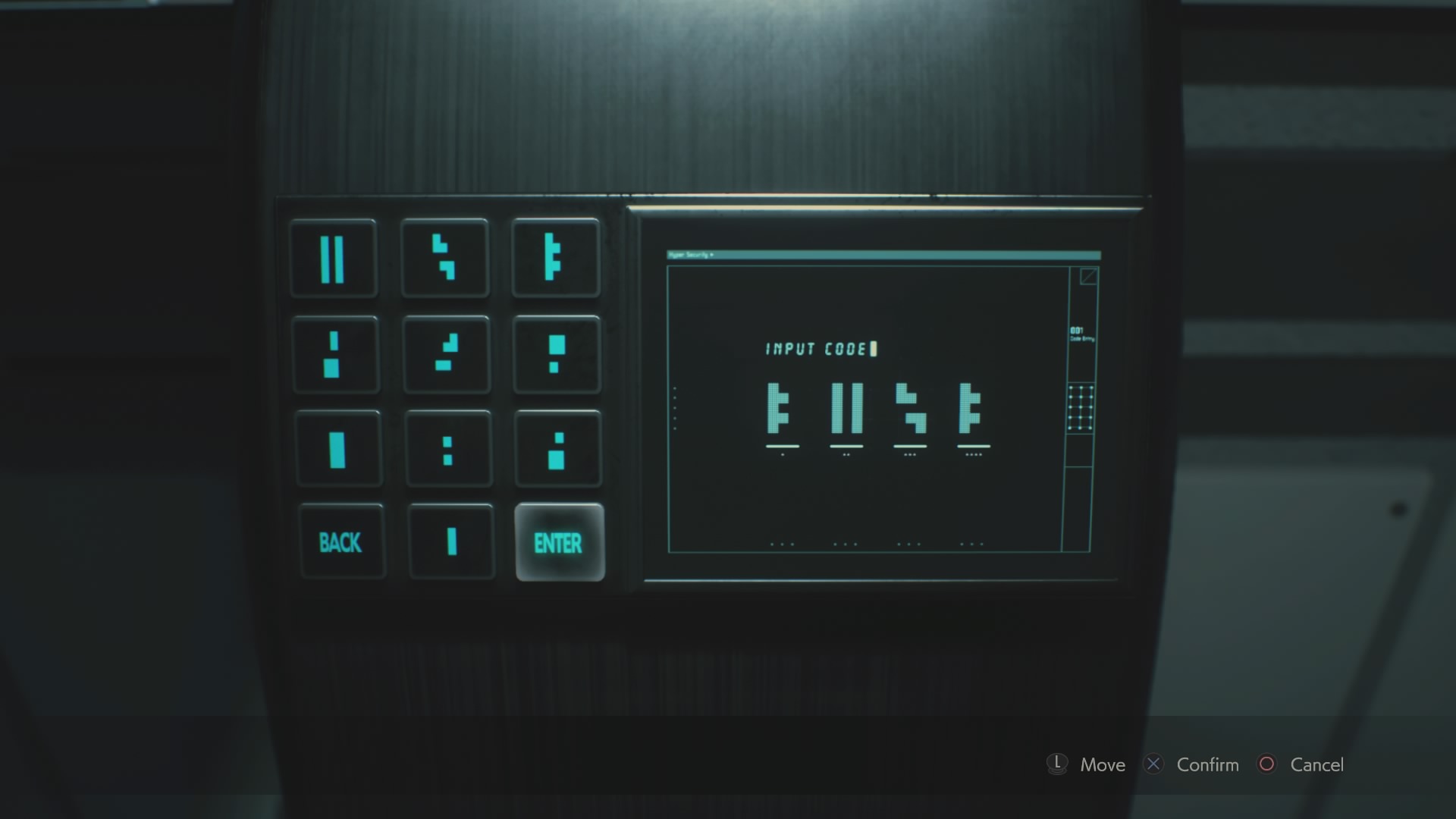 Playthrough 2:
Greenhouse Cabinet Code
Finding the second greenhouse code is a little more involved. It's taped to the bottom of a helix trophy that changes location based on which playthrough you're doing. During our first playthrough, it appeared downstairs in the lab area on a table surrounded by zombies.
On our second playthrough, it appeared on a desk in the office just before the Low-temp Testing room.
Examine the trophy, and tip it up to see the bottom – here are what our codes were for both playthroughs:
Playthrough 1:
Playthrough 2:
For more help with Resident Evil 2, why not check out our full S Rank Walkthrough – complete with video guide!