The Minecraft Halo content pack is coming to platforms other than Xbox One, including Nintendo Switch
Halo comes to the Nintendo Switch, that is if you consider the Halo-themed content in Minecraft part of the series.
That's because the Halo Mashup pack for Minecraft will be released on platforms other than Xbox One and Windows 10 with the upcoming Better Together update.
This particular update is one of the game's biggest, with features such as cross-platform support being the highlight. Although the feature won't be available on PS4, other platforms will support it.
Back to Halo, Mojang has now confirmed (via Shacknews) that the Halo pack will be available on all versions that run the Bedrock Engine. Those being PC, Xbox One, Android, iOS, Switch, Oculus Rift, and even Apple TV, Amazon Fire TV, and Samsung Gear VR.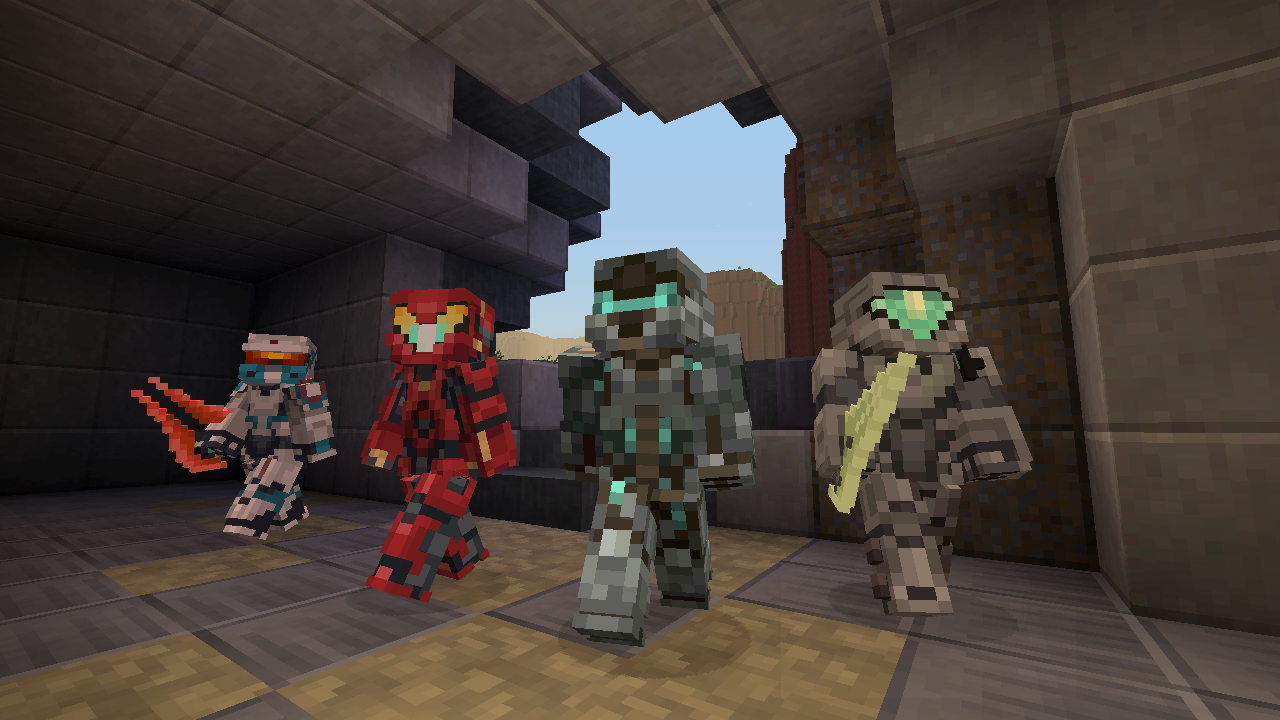 The Halo Mashup pack comes with six Halo-themed maps and over 40 character skins. It was initially released in 2014, and later received content updates with the release of Halo 5: Guardians.
As the site points out, with content parity being a major goal for Better Together, it'd be great if the same rule applied to other platform-exclusive packs, such as the Mario Mashup pack. The likelihood of this happening, though, is pretty low.