For Honor reviews round-up – critics are in love with the game's multiplayer
We may not have too many For Honor review scores just yet, but everyone is raving about it.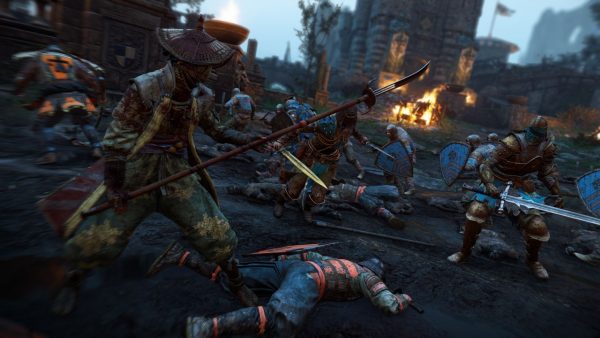 For Honor came out Tuesday worldwide on PC, PS4, and Xbox One. Being an always-online game, Ubisoft did not send review code until the day of release.
Naturally, many outlets have yet to issue final scores, so most elected to write down their impressions in the meantime. Keep in mind that the game had two beta rounds before, and the core gameplay hasn't changed much since then. For this reason, you'll find many are basing their assessment on what they played in the beta as well as their time with the final code.
That said, there's plenty of positive impressions to go around, mostly of the multiplayer modes. The most commonly called out cause of frustration is how the bigger modes quickly turn into chaos, which was to be expected.
You won't find too much chatter about the single-player campaign, since reviewers are still working their way through it, but what little talk there is, suggests it's either throwaway or decent enough for a playthrough. Most agree, however, it should not be the main focus.
As for scores, assume they're out of ten unless where otherwise noted.
We'll update the story as more reviews and scores appear.