Halo 5: 343 Industies details Arena rank, matchmaking and bannable offenses
343 Industries has posted information pertaining to Arena rankings in Halo 5: Guardians, how matchmaking will work and what will get a player smacked with the banhammer.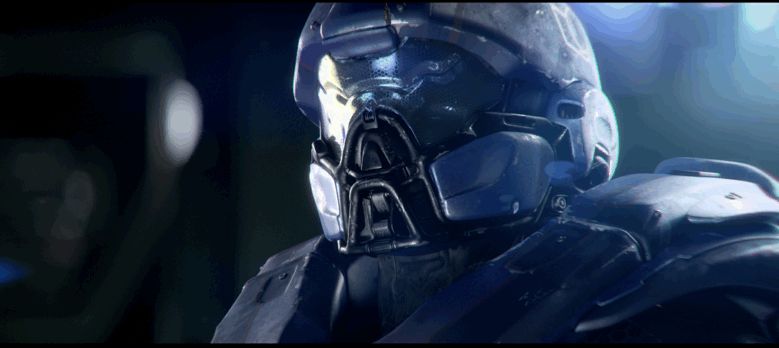 According to the developer, Area will contain a Competitive Skill Rating (CSR) system which will "ensure high quality matches" between players of equal skill per playlist.
Players joining a particular playlist will take part in various "placement matches" before earning their CSR. Once 10 game sessions are completed, players will be placed into one of seven CSR ranks based on performance.
The CSR ranks are as follows: Bronze, Silver, Gold, Platinum, Diamond, Onyx, and Champion. The only way to increase the rank is by winning on these team-oriented playlists, and while losing games will decrease a player's rank, it will "never drop down an entire rank from losing."
Match quality will be the priority in Arena and the system will try its best to find players at the exact CSR. Should enough players be unavailable, 343 will "very slowly open up this limitation" and look for players close to the same skill level.
Joining a match in progress is disabled for Arena matchmaking, but will still be available through Custom Games and in Warzone. The developer also noted that those who quit out of a game will lose and forfeit any REQ points, XP, and will suffer a temporary cooldown penalty in Arena matchmaking. So don't rage quit.
Speaking of cooldowns, 343 said the game is "engineered to detect and track" bad behavior in all Arena playlists. Players must make sure they avoid the banhammer by not doing the following:
Quitting matches
Betrayals or team killing
Idling (AFK)
Intentional suicides
Excessive disconnects
Those who "repeatedly engage in negative behavior" will receive a ban and be prevented from entering matchmaking. The duration of each ban is dependent on the offense and the more infractions a player gets, the more severe the punishment.
343 also touched upon Arena's competitive feature, Seasons, which provides players an opportunity to "challenge themselves" and earn monthly rewards.
"When Seasons debuts later this year, your CSR in certain playlists will be reset and you will play your placement matches again," said 343. "You get a fresh start each month to try to prove yourself in select Seasonal Arena playlists. This gives you a chance to top your performance from last season, and see how high of a rank you can achieve.
"Seasons will last for a month, and anybody who earns a CSR in a Seasonal Playlist will earn cosmetic rewards to commemorate the Season."
You can read the entire post over on Halo Waypoint which has more details on the aforementioned subjects.
Halo 5: Guardians releases on Xbox One October 27.