1TB Xbox One bundle will be available with digital copy of The Division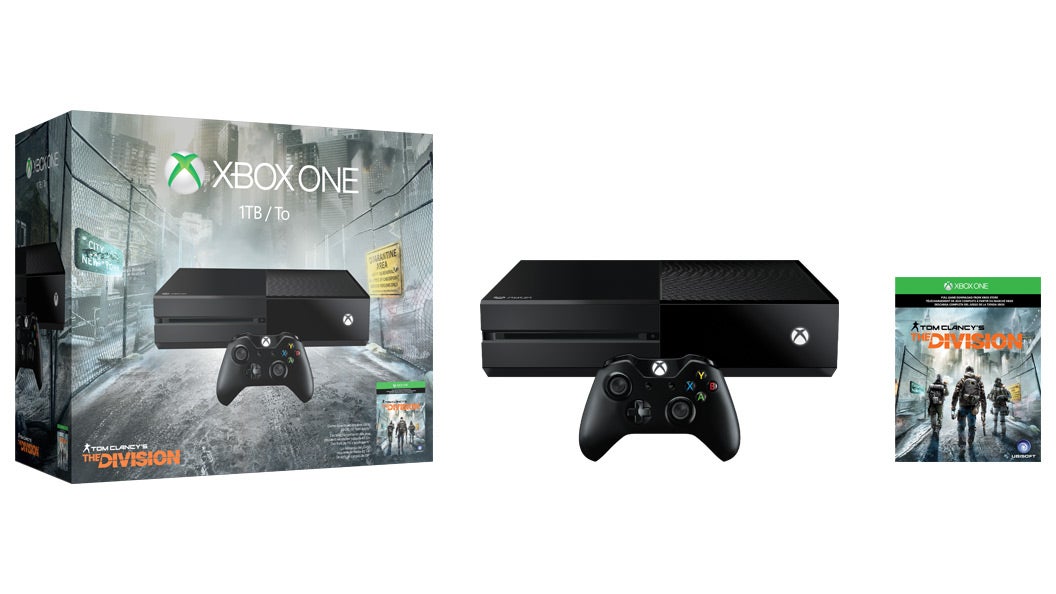 A new Xbox One bundle is up for pre-order and it includes The Division.
If you still haven't dropped the cash on an Xbox One and are anxious to get your hands on The Division, Microsoft is offing up a bundle which includes both the console and the game.
It comes with a 1TB console and a full-game download. Yup. No physical version.
You can pre-order it now through the Microsoft website or through retailers such as Amazon, Best Buy and GameStop. It will run you $399.99.
Most are also offering up the Collector's Edition for both PS4 and Xbox One as well as PC for $159.99 which comes with the Hazmat Gear Set, Season Pass, real agent watch, poster, agent armband, and art book.
The Division will be released on March 8 for PC, PlayStation 4 and Xbox One.
Remember, if you're looking for a group to play The Division, our partners at The100.io have the perfect LFG solution.