Xbox One X has surpassed PS4 Pro on Amazon's Best Sellers list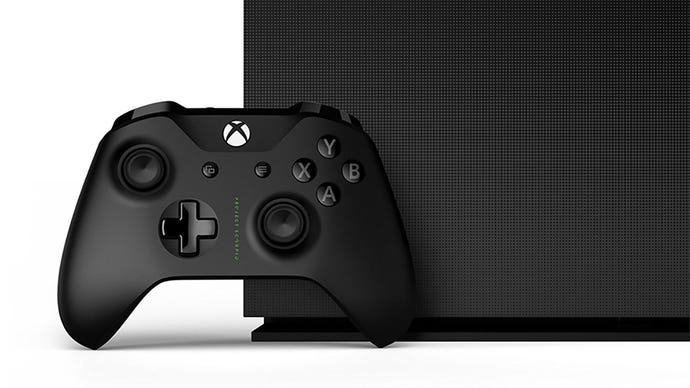 As sales for the PS4 Pro slow, the Xbox One is surging ahead.
It's fairly safe to say Xbox One X sales are doing better than initially predicted. While exact numbers still aren't available, Microsoft's entire inventory sold out a mere 25 minutes after preorders went live. Perhaps the clearer evidence comes from Amazon's 2017 Best Seller listings, where the Xbox One X leapt ahead of Sony's PlayStation 4 Pro.
As of writing, the PlayStation 4 Pro is currently sitting at #90 on Amazon's Best Seller list, while the Xbox One X has leaped ahead to #66. That's all the more impressive when accounting for PS4 Pro sales across the entire year. When Sony's system first launched in November 2016, it ultimately achieved #46 on Amazon's lists.
While the final numbers may keep the PS4 Pro on its sales pedestal, what's clear is the market for upgraded consoles is a lot more competitive than some initially thought. It's going to be very interesting to compare each publisher once the official figures are released.