The Xbox One X Scorpio Edition stock was sold out in less than a day, says Microsoft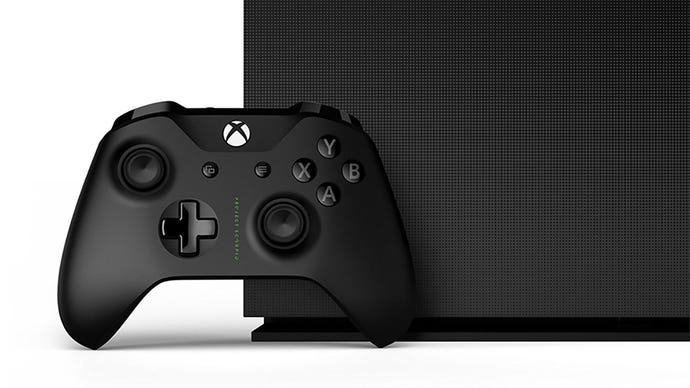 The Xbox One X Project Scorpio Edition has been a success, selling out in hours.
That's according to Xbox marketing manager Aaaron Greenberg, who said that the company expected the total inventory to last about a week, but ended up selling it all in less than a day.
Although he couldn't share specific numbers, he revealed that the Amazon stock in particular was all gone in 25 minutes. Greenberg didn't specify, but it's likely he's talking about Amazon Germany.
That said, the console was among Amazon US' top-sellers the day the page went up, so it's not hard to imagine it selling well elsewhere.
"We knew [the core fans] would be digitally pre-ordering [Xbox One X] and we wanted to make a special edition just for them," Greenberg told Rocket Beans TV at gamescom.
"In particular, in Germany the fans ordered at an accelerated rate, maybe the fastest in the world, so it was great to see the support from our fans here," he added.
The Project Scorpio Edition console carries special green markings, and a different mesh at the top. It also comes with a vertical stand, which is provided at no extra cost. Microsoft always said that this is a limited edition, and once it's gone, you'll receive the regular version instead.