What are you playing this weekend?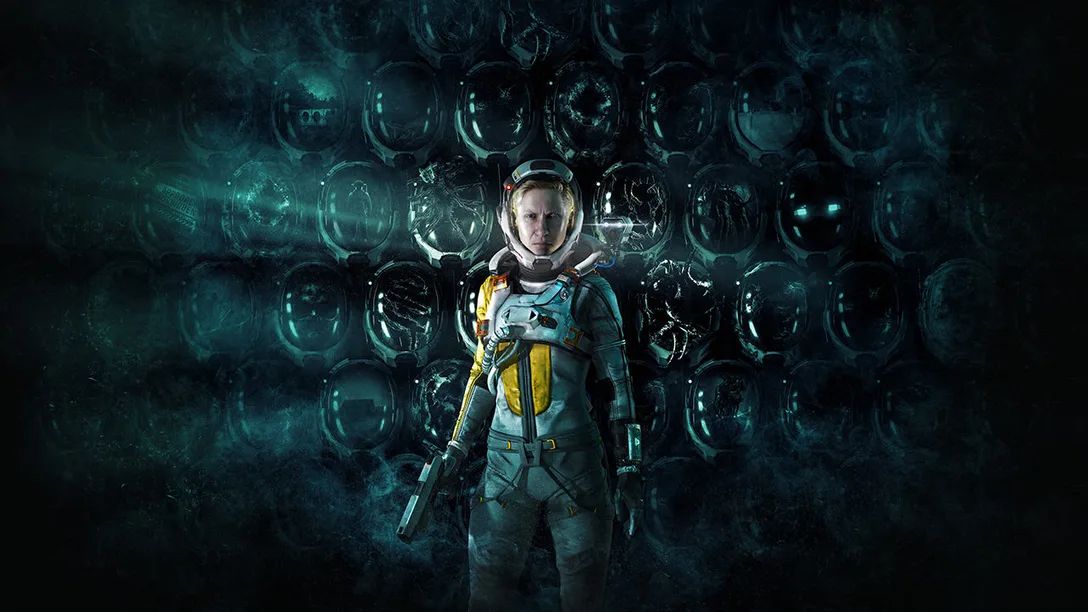 The weekend is finally here. Huzzah! Took it long enough, amirite?
Along with important things, like enjoying the weather, taking a much-needed vacation, planting bushes, working on the farm, showing their mother the finer details of Pokemon Go, or reading the latest and greatest novel, we will be enjoying some game time as usual.
This week, we once again, have some eclectic entries since we all enjoy something different on occasion.
Alex Donaldson, Assistant Editor – Nier Automata & Arcade Light Gun Games
For the first week in absolute ages, I'm not in the middle of a major review. I've got a couple of smaller games I'm working on... but nothing that's going to swallow my whole weekend whole. So, I'm going to game for me a little.
First up on that list is Nier Automata. I've played it before, multiple times, but I recently beat Nier Replicant as part of the review process and I just found myself eager to experience Automata again... so that's what I'm going to do. I'm going to play it on Xbox this time - a new set of achievements to get, a completely fresh start, and supposedly the Become as Gods Edition on Xbox and Windows Store is meant to be the best version of the game. It should also run very smoothly on Series X.
Aside from that, I've also got some caretaking work I need to do on arcade machines. I have a couple of arcade cabinets in the house, and I need to reconfigure one and update software to get everything running properly with the Sinden Light Gun. That will mean a lot of boring fumbling around in menus, but it'll also mean playing a lot of Time Crisis, House of the Dead, Point Blank, and Virtua Cop to test it, obviously. And maybe a spot of Confidential Mission. Why not?
James Billcliffe, Guides Editor – New Pokemon Snap
After a fortnight full of ghouls and gunfights in Resident Evil Village, I'm in the mood for a game with a different kind of shooting: New Pokemon Snap.
The original Pokemon Snap was a bit before my time with home consoles, but as a dedicated Pokemon obsessive, it was always something that I desperately wanted. So now that the game is available on a platform I actually own, I intend to take full advantage.
I'm a sucker for generation 2 and 3 nostalgia, and when I saw one of the missions involved a friendly Meganium and his BFF Hoothoot, I was sold - not that I needed much selling.
Rebecca Jones, Guides Writer — HuniePop 2
This week, I did something I almost never do: actually finished a game. I'm feeling way too self-congratulatory about this, considering that the game in question was Vampire The Masquerade: Shadows of New York — a five-hour visual novel that I've completed at the average rate of twelve minutes per week since November. (I wish I was joking.)
On the back of this roaring success, I've caught the completionism bug. And with this weekend's weather forecast suggesting that once again I won't be straying far from the house, I thought I'd put some time aside to finish another game I'm very close to ending.
I've been playing dating sim/puzzle game hybrid HuniePop 2: Double Date pretty regularly since it came out back in February. By now I'm at about 90% completion and have earned 23 out of the 24 pairs of fairy wings I need to unlock the final boss level. (And considering the extremely NSFW nature of the game, that's all I'm going to say about its mechanics in this article.) Getting to the end of the story over the weekend feels very possible at this point.
I've really enjoyed the goofy distraction of the HuniePop series during this extraordinarily stressful past year; so it feels appropriate to be finishing the latest one just as I start to think about my first tentative steps back into quote-unquote normality. And my well-honed "match three tiles so that cartoon girls will like me" skills should easily translate back into real-life socialising… right?
Sherif Saed, Staff Writer – Returnal, Battlefield 5
You may not be surprised to learn that I am still on that Returnal train. I have been playing Housemarque's latest almost every day since it came out. So far, I managed to make it a fair bit into the game's third biome.
My understanding is that the first three biomes constitute Returnal's first narrative act, so I am really looking forward to getting past those suicidal TIE Fighter-looking fuckers with their impossible-to-dodge missiles. I am still intrigued by the game's story, and I seem to be very close to knowing what's at the origin of the signal.
But I'd be lying if I said I am not quickly losing steam. I really just can't get into rogue-likes. Despite my love for everything else in Returnal, having to start over every time you make a mistake is just grinding me down.
I am already sort of forcing myself to play it just to see the rest of it, which is usually a good sign that I am about to drop the game and move on. The random crashes, and having to re-download the full game because of a broken patch aren't helping dissipate this friction, either.
Come back next week for the next chapter of this exciting tale.
Battlefield is very much on the mind right now. We're so close to the reveal of this year's highly-anticipated game that we're starting to get some leaks. Now, I can't play competitive shooters on a controller to save my life, and I already have the damn thing installed on my PC. I could just double-click that EXE right now and play with my preferred control method, but… I am more curious to play Battlefield 5 on a controller.
The game is free on PlayStation Plus right now, which means there's likely an influx of new, curious players such as myself, whom the matchmaking will hopefully take pity on and group together so they're not slaughtered by level 500 veterans.
I also want to explore how DICE handles aim assist these days. I played a little bit of Battlefield 4 on PS4 so I know those games can feel good on a pad, but I seem to remember DICE revamping how aim assist works on consoles and pissing off a lot of Battlefield 5 players. Over two years later, I guess I am now interested to see what the fuss was about.
Stephany Nunneley, News Editor – For the King
This weekend friends and I will be taking a much-needed break from the Anniversary festivities in The Lord of the Rings Online by playing For the King.
IronOak Games' title is rather fun and blends turn-based combat and roguelike elements. Each playthrough is different, and it features procedural maps, quests, and events.
It can be played in single-player or online co-op - but it's more fun in co-op. Just beware: if your party wipes, you have to start all over. We learned that the hard way not long ago.
Released back in February was the Lost Civilization Adventure Pack which the three of us plan to pick up this weekend.
It will be fun because it includes the new Jungle Falls realm, two new playable characters (I will give the Astronomer a try!), new gladiator arenas, news dual-wield weapons, and wands and more than than 90 new items and over 50 new enemies.
Sounds like we will be in for a challenge.
So, those are the games we are playing this weekend. What's going on with your gaming plans this weekend? We'd love to know.