WH40K: Space Marine screens show orks dying horribly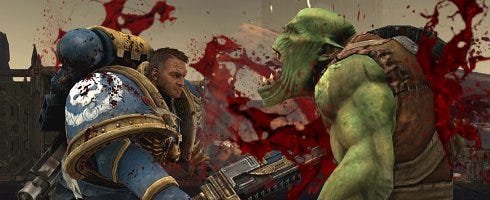 THQ has sent over three new screenshots for Warhammer 40K: Space Marine.
Each shot shows an orks getting killed in a painful way, whether it be from a plasma blast, a chainsword, or an explosion.
Formally announced back in the summer, WH40K: Space Marine is slated for a summer 2011 release on PC, PS3, and Xbox 360.
Enjoy the screens below.