Watch Fury smash demons to pieces in new Darksiders 3 gameplay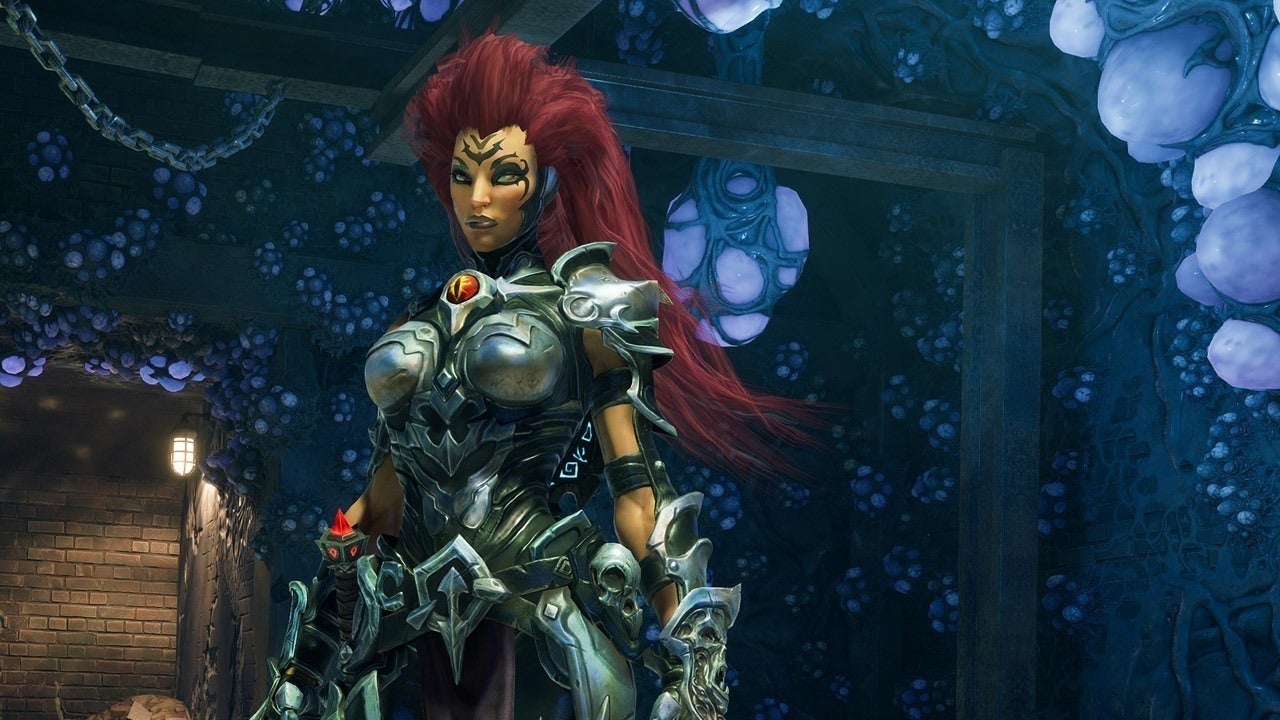 New Darksiders 3 gameplay dropped this week, showing off a little more of the game's third-person combat.

In the video, Horseman of the Apocalypse, Fury, makes her way through an area called "The Hollows" and fights a Lava Brute.
This latest trailer looks quite similar to the pre-alpha trailer we saw back in May, but more polished - there're fiery flourishes on Fury's whip for instance, and enemies seem to release floating blue orbs when they die rather than just disintegrating. By the way they're absorbed into Fury, our guess is that they're used as currency, or for upgrades, like in a lot of other games.
The gameplay also shows some of the platforming and swinging mechanics we saw in early screenshots too.
Described by developer Gunfire Games as the most "unpredictable and enigmatic of the Four Horsemen," Fury has been tasked with recapturing the escaped seven Deadly Sins as they rampage across Earth - so expect plenty of big boss fights when Darksiders 3 hits in 2018.