Watch Dogs: PS4 & Xbox One frame-rates not final, Morin spills many new details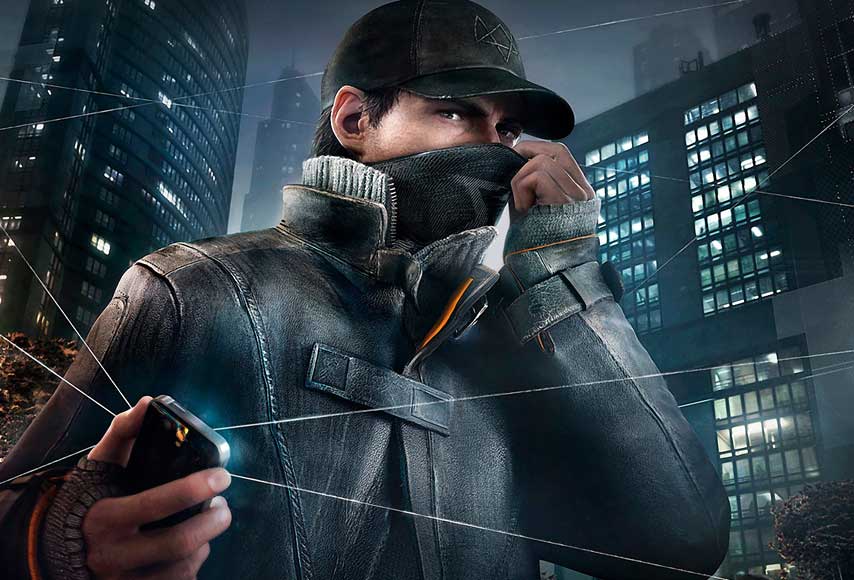 Watch Dogs creative director Jonathan Morin has been spilling many a bean over on Twitter, discussing several aspects of his incoming sandbox title, including online invasions, enemy health and more.
We'll start with some resolution-gate fluff, and Morin's claim that the frame-rate for both PS4 and Xbox One are being finalised, and he added that the PS4 version is, "very stable/constant."
Here's a weird one about how the title Watch Dogs can be interpreted:
@xMPxHalomaniac watchdogs means guardians and also heavily relate to hacking and security monitoring. Also Watch & Dogs each have their role

— Jonathan Morin (@Design_Cave) April 1, 2014
Interesting. On combat, Morin explained that regular enemies will take between two-to-three bullets to go down unless players score a headshot. He added, "But lets just say mean mother****** are better protected."
Morin also confirmed that driving will offer cockpit view for those who like to get closer to the road:
@GSamR @ChristianKoenig @pazzolicious Who cares if its a 3rd person game. Cockpit is cool and fits well in the flow ;)

— Jonathan Morin (@Design_Cave) April 1, 2014
The City of Chicago itself is big, says Morin, but he added that he isn't a fan of the "scale war," and promised that he's more interested in environments that offer depth and density:
@GddmnKdsThsDys Its big but Im not into the scale war. Scale for scale is pointless. More interested in the dept/density for a game like WD.

— Jonathan Morin (@Design_Cave) April 1, 2014
The city's residents will whip out their phone and call the police if they see you firing your gun in public, and it won't take long for the boys and girls in blue to arrive on the scene and try to haul Aiden's ass in. Whether you flee or fight, Morin added, is up to you.
On Watch Dogs multiplayer, which involves invading another player's game and then attempting to hack money from them, Morin confirmed that players will have time to formulate a plan as they stalk their victim, before running the hacking program:
@Rawfan306 The timer is your time to define your plan. Once you engage the player it will finish once theres a winner...

— Jonathan Morin (@Design_Cave) April 1, 2014
Once it's on however, players can expect a lengthy, wild game of cat and mouse:
@Rawfan306 ... It sometimes lead to epic 20-30 min chases when both are good.

— Jonathan Morin (@Design_Cave) April 1, 2014
Another gamer asked Morin if it would be possible to buy songs in-game to bolster the Watch Dogs soundtrack, to which he replied, "I said no micro-transaction ;). So we don't sell song through our game." If this is the case, then the game could be free of micro-currency and bite-sized DLC altogether.
On PC, Morin added:
@HiteshReddy66 As I said before PC spec aren't finalized yet :/

— Jonathan Morin (@Design_Cave) April 1, 2014
Lastly, when asked if Watch Dogs pushed PS4's potential to the maximum, Morin replied:
@BenincasAntonio We do push quite a lot but this is the very beginning of a generation... We will have years of fun with those :)

— Jonathan Morin (@Design_Cave) April 1, 2014
That's a nice message about the future to go out on we're sure you'll agree.
Watch Dogs hits PC, PS3, PS4, Xbox 360 and Xbox One from May 27.