Watch Dogs coming before June, Assassin's Creed 4 ships 10 million - Ubisoft Q3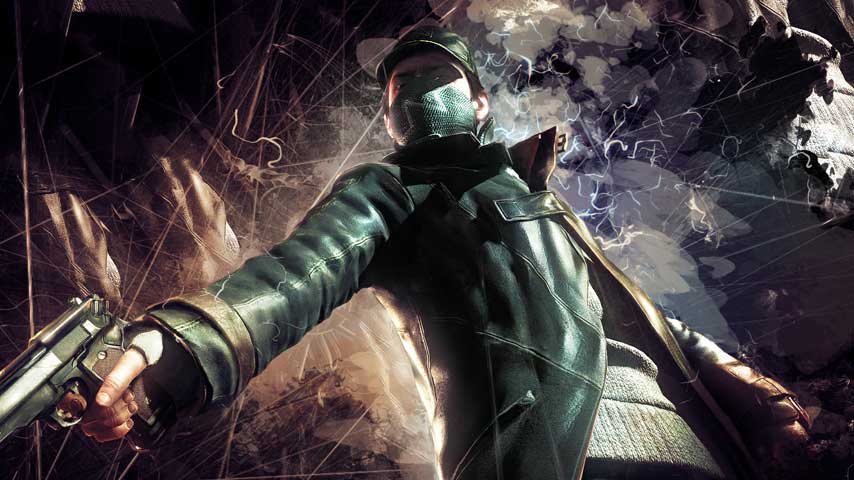 Watch Dogs' release date has been narrowed down, although Ubisoft was not willing to go further than a three month period during its latest sales report.
Although Ubisoft had a lot to say this quarter, the news gamers are most interested in is Watch Dogs' release date. The futuristic open-world stealth title is due in the first quarter of the publisher's new financial year - so April to June 2014.
The Wii U version, however, has been delayed, and will release at a later date than the PC, PlayStation 3, PS4, Xbox 360 and Xbox One versions.
The Wii U delay will allow Ubisoft Montreal "to focus the team's resources where they could have the broadest possible benefit for both our customers and Ubisoft", Ubisoft CEO Yves Guillemot said during a post-release conference call with investors.
General performance down
Ubisoft noted a general downturn in sales over the quarter ending December 31 2013, dropping 35.2% to $709.5 million compared to the same quarter one year ago.
For the nine months of the financial year to date, Ubisoft has made $1.1 billion in sales, a 24.8% year-on-year decrease.
Even digital sales were down 4% year-on-year to $72.3 million, and back-catalog sales fell 21% to $72.3 million, although over nine months they've risen, driven by sales of Assassin's Creed 3 and Far Cry 3.
Happily, this performance was in line with Ubisoft's expectations and therefore ought not to have any knock-on effects with investors, especially as it's predicting a year-on-year increase in the fourth quarter.
The publisher quite reasonably attributed the sales dip to the console transition, which is likely to have lowered sales across the board. In a statement, Guillemot said the generation is off to a great start, though.
"The launches of the PS4 and Xbox One were both hugely successful, with sales of these machines more than doubling those for the previous generation and confirming the growth potential of the console market in the coming years," he said.
Highlights
Ubisoft noted that Assassin's Creed 4 has shipped 10 million units, which is in fact 2 million less than Assassin's Creed 3 managed in the same period - but as noted above, it did it during a console transition, when buyers are more conservative. Ubisoft hadn't expected anything more so isn't concerned. Ubisoft made a vague reference to an upcoming title, to nobody's surprise.
Just Dance 2014 has shipped 6 million units, which is again 2 million below the performance of the last one, but the franchise still holds the "leading casual brand on consoles" title and met expectations.
Unfortunately, Rocksmith 2014 did not, shipping 1 million for "lower-than-expected" sales.
By the numbers
Unusually for a big western publisher, Ubisoft provided a breakdown of sales by platform and region. In terms of next-gen, the PS4 versions of Ubisoft titles outsold the Xbox One equivalents, at 12% and 9% of total sales respectively.
The PS3 also outsold the Xbox 360 at 28% to 27% respectively, but both platforms noted a quarter-on-quarter decline in sales total percentages - cannibalised by next-gen sales, most likely.
Territory-wise, Ubisoft sales remain strongest in North America.