Watch Dogs 2 to use DirectX 12, be optimised for AMD GPUs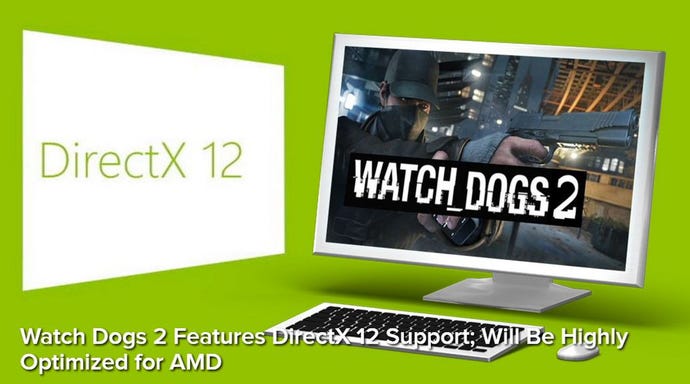 The upcoming Watch Dogs sequel will run on the latest version of DirectX, and work better with AMD GPUs.
AMD has revealed that the next Watch Dogs game will be using Microsoft's latest graphical API DirectX 12. Not only that, but the publisher has teamed up with AMD this time around.
What this means is that the final product will be optimised for AMD GPUs, unlike the original, for which Ubisoft used Nvidia's GameWorks suite.
The news comes via AMD's Roy Taylor, who confirmed that the game will be "highly optimised" for AMD graphics cards.
More on our lead in #DX12, https://t.co/enEXx76KZT @watchdogsgame @AMDRadeon pic.twitter.com/QIClPUS0BH

— Roy Taylor (@Roy_techhwood) March 28, 2016
A sequel to Watch Dogs was announced during Ubisoft's latest earnings report, pegging it for a 2017 release. While this is not necessarily bad news for Nvidia users, it could cause some issues on launch.
Thanks, DSOGaming.