UK game charts: inFamous Second Son enters at first - full chart inside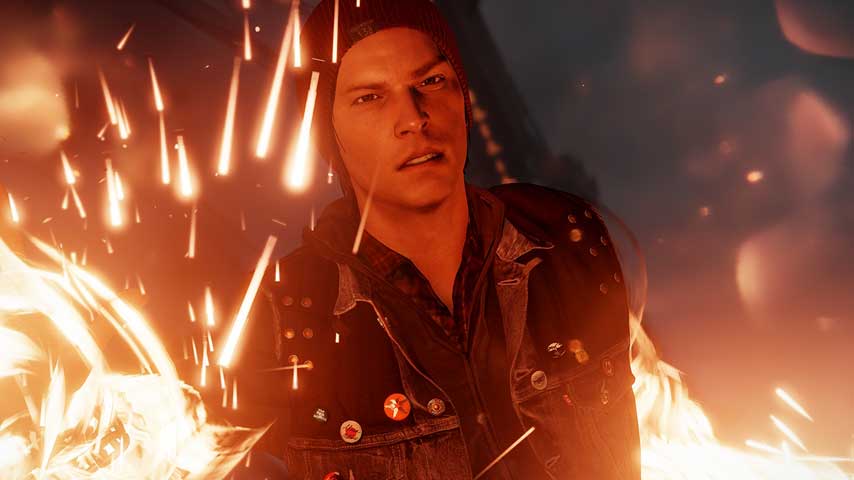 inFamous: Second Son has debuted at top of the UK gaming charts, following a strong launch on PS4.
It follows my final inFamous: Second Son impressions, where I felt the game was fine and lovely to look at at, but didn't offer much in the way of new ideas. It's still fun mind.
We've also got our inFamous: Second Son review score round-up here.
UKIE has confirmed that Sucker Punch's new-gen debut is the fastest selling week-one PS4 title since Killzone: Shadow Fall, followed by a strong start for Metal Gear Solid 5: Ground Zeroes. Titanfall sales have also dropped 73% over last week's top spot sales, while Square's Final Fantasy X remasters have come in at a respectable fourth.
Here's the top 20 in full:
inFamous: Second Son
Metal Gear Solid 5: Ground Zeroes
Titanfall
Final Fantasy X/X-2 HD Remaster
South Park: The Stick of Truth
FIFA 14
Dark Souls 2
The LEGO Movie Videogame
Plants Vs Zombies: Garden Warfare
Minecraft: Xbox 360 Edition
Thief
Call of Duty: Ghosts
Battlefield 4
Assassin's Creed 4: Black Flag
LEGO Marvel Superheroes
Yoshi's New Island
GTA 5
Aliens: Colonial Marines
Need for Speed: Rivals
Rayman Legends