Ubisoft is finally fixing a weeks-old Rainbow Six Siege exploit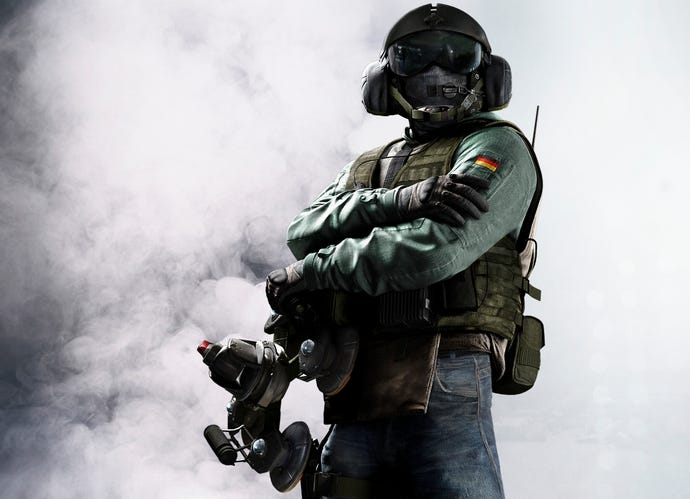 If you played Rainbow Six Siege in the last few weeks, you'll have no doubt seen or heard about the Jager exploit.
Jager is one of Rainbow Six Siege's operators. He carries a deployable shield by default, though it shouldn't protect its entire body, and typically comes with a few disadvantages when deployed.
By performing certain actions, you can get the shield to glitch out and be placed on top of Jager's weapon. The problem is that Jager can shoot through it, but enemies cannot. Most of the videos showing the exploit have Jager crouching behind cover, making him impossible to hit without compromising his cover.
The exploit is about two-three weeks old, and the game's community has been pleading with Ubisoft since its discovery to quickly patch it. Unfortunately, things hasn't been moving as quickly as they hoped. That, coupled with the holiday break meant that the fix was nowhere in sight.
Now, the developer has confirmed that after testing a fix internally, it will be deployed to PC players sometime next week. Unfortunately, PS4, and Xbox One players will have to wait until the next scheduled patch to get the fix, which happens to be the mid-season update. This means that it could be over a month away.
"Unfortunately, for our console players, there are aspects outside of our control that prevent us from being able to deploy a patch at this point in the year," one developer explained on Reddit.