The Pillars of the Earth adventure adaptation coming via Daedalic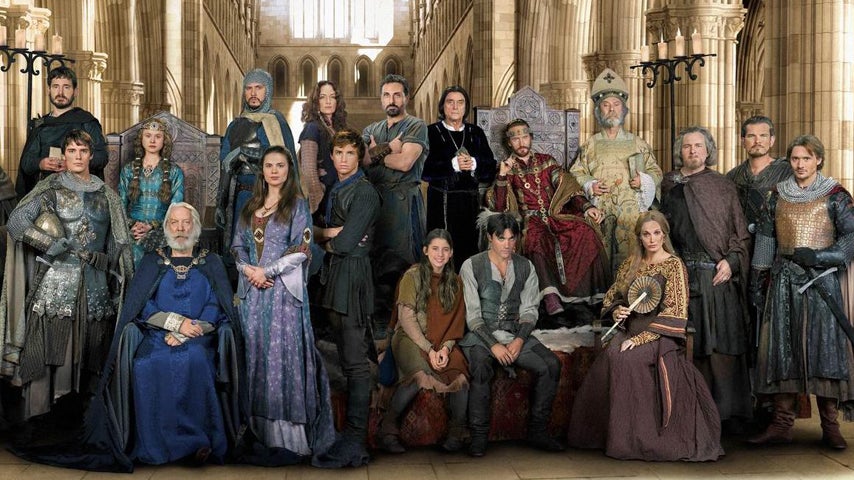 The Dark Eye: Blackguards and The Whispered World developer Daedalic has struck a deal to develop a game based on classic historical novel The Pillars of the Earth.
Published in 1989, The Pillars of the Earth tells the story of the building of a cathedral, but is so rife with political intrigue and plotting that it almost makes Game of Thrones look like playground spats.
A sequel was released in 2007, and author Ken Follett is now working on a third entry in the series, so it's a great time for Daedalic to drive up engagement with its game, the first to be based on the property.
The adventure is due to be released on iOS, Mac, PC, PS4, Xbox One and whatever else is a market leader when 2017 rolls around.
The deal is powered by Daedalic parent company Bastei Lübbe, which is publishing Follett's new novel. Consider this your heads up that the famous German indie has been acquired.
"I'm thrilled that 'The Pillars of the Earth' – which is probably my most famous book – is going to be turned into a computer game by Daedalic, now part of the Lübbe organisation," Follett said in a press release.
"I believe this will bring my work to the attention of a new generation of readers. I've been working with Bastei Lübbe, and with the Lübbe-family, for 35 years now. It has been a most congenial partnership, and a very successful one. So I'm very happy that our association is being continued in these exciting ways."
"To our knowledge, this will be the first time for a computer game of this scale to be published simultaneously with the new book of an international best-selling author," Bastei Lübbe executive Felix Rudloff said.
"There will not only be a positive marketing effect by the novel on the game. Vice-versa, we believe the game will also increase the interest in the new book."
Thanks, GameWatcher.