The Overwatch beta is back online with a new Progression System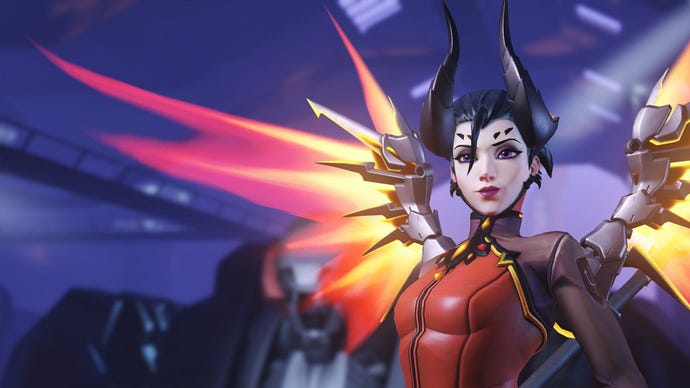 The Overwatch beta is back in business for residents in Europe and North America today - with many changes.
If you haven't opted in already, you can do so by pre-purchasing the game or you can sign up over on Battle.net. Those who participated in the previous beta will be granted auto-access.
The new closed beta introduces an all-new progression system, two new maps, a new game mode and some balancing updates.
With the Progression System, instead of leveling up individual heroes, players will gain levels per account which will unlock randomized cosmetics.
When a new level is gained, players will be handed a Loot Box containing four items. These items range from new skins, to highlight intros (in video below), new animations, emotes, poses, icons, player victory lines or graffiti tags - shown in the images below.
These random cosmetic drops can be exchanged for in-game currency if you're not too fond of them. If you don't get a drop you've been wanting, later down the line Blizzard will sell them for real money. A price or when to expect them to be sold remains undetermined.
"We designed Overwatch to be a game that's exciting and satisfying to play on its own; however, we also know how fun it can be to work toward long-term goals and be rewarded for the time and effort you've put into playing," said Blizzard regarding the new Progression System.
Again, the items are cosmetic only, won't have a level cap, and are only a way for players to "express" themselves in the game.
The beta update also features Private Game updates, including full A.I. matches. So there's all that as well.
The patch notes are pretty extensive, so you should probably give them a thorough read. And more information on the aforementioned progression system has also been detailed in full.
Overwatch launches something this year, for PC, PS4 and Xbox One.
Images: thanks, AGB.