This teaser video for The Order: 1886 is super creepy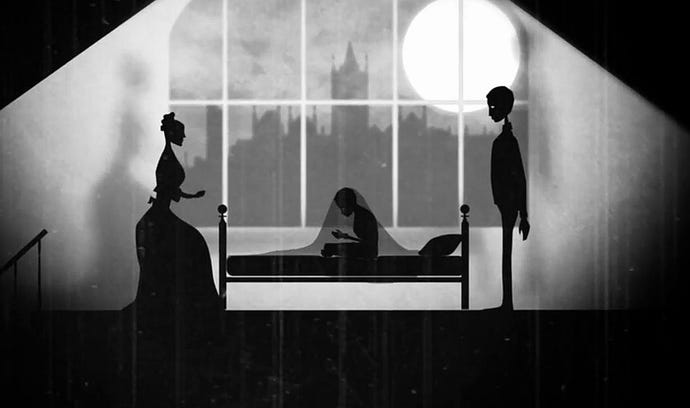 A teaser video for The Order 1886 has been released, and it's rather creepy.
The video tells the story of a nine-year old child named Bobby Paige, who has apparently been bitten by a werewolf or something more sinister.
Here's the entire poem, which is sang in nursery rhyme form:
Little Bobby Paige was bold
Even when just nine years old
Staying out too late one night
He came home with a bloody bite
As daytime waned and darkness dropped
All noises in the household stopped
Bobby awoke, no longer him
And tore his parents limb from limb
Creepy, and who knows what role this little monstrosity may play in the upcoming title.
Ready at Dawn recently spoke with Polygon, and reiterated that it doesn't want the game to just be a one off. Instead, it has plans to develop the game into a franchise.
"[The] world is immense enough that a team of 100 something developers can believe in it, can feel like they can work in it for years to come," said Ready at Dawn CEO and creative director Ru Weerasuriya.
"In order to do that we have to pour so much energy not into the story, the story came afterwards, but the lore. All of that had to exist first and foremost."
Weerasuriya said the studio has "other games in mind, other things that could be done," as the team built the game world "purely for the purpose of making more than one game."
The Order: 1886 is slated for a February release on Play Station 4.